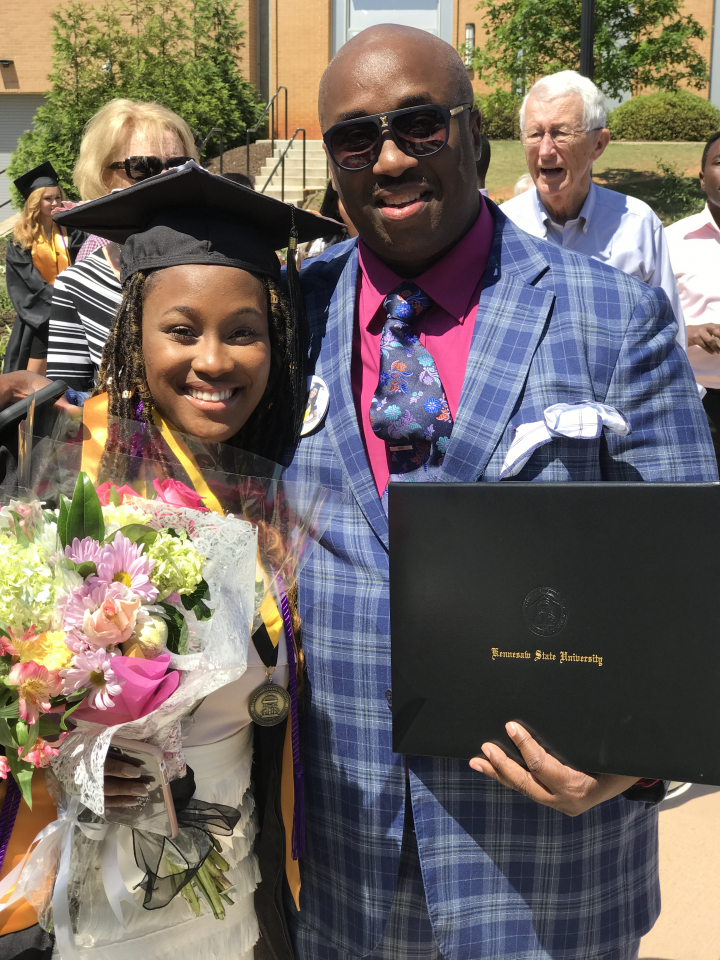 Prison B.R.E.A.K. is an acronym for Building Relationships Empowerment and Knowledge.
From Prison to Praise: An Ode to Treasure Bijon, My Dearest Treasure
I was shuffling through some things the other day when I came across a letter. It was written by you and addressed to me — Dear Daddy. It was brief, not more than a few sentences written in pencil. According to the date, you would have been about 10 years old, and I would have been in prison. The letter wasn't particularly sentimental but it made me feel a kind of way. I went through a range of emotions when I read it.
I sit here today, amazed at the woman you've become. I wonder how it was possible that I made something so precious and beautiful and whole. I know it wasn't easy for you while I was away, but even as a child, you handled my absence with so much grace that it baffled me then and still does now. Seeing you in your cap and gown today, watching you receive your bachelor's degree reminded me of how far we've come.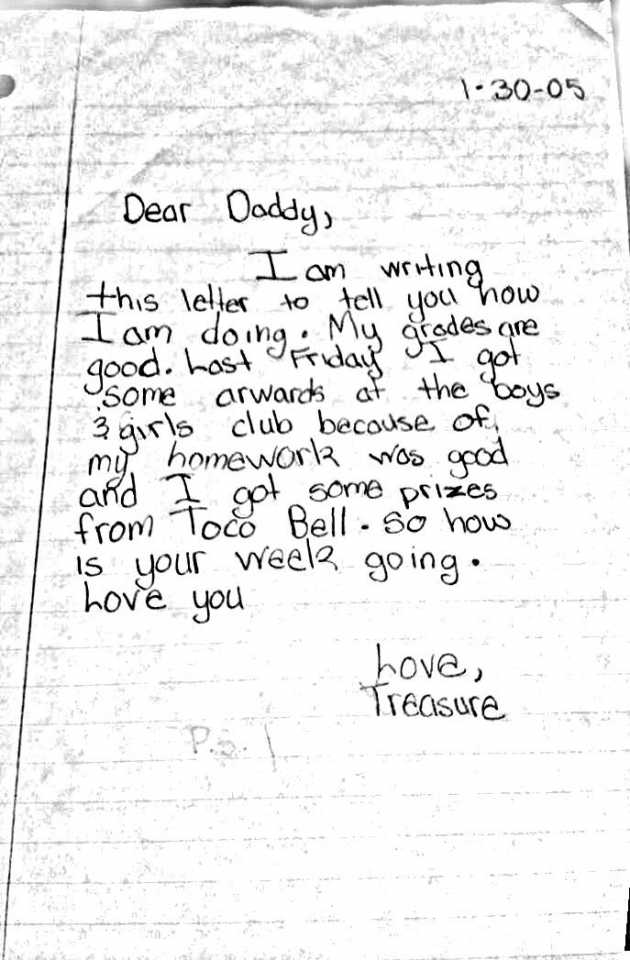 Before your arrival into this world, I was a foolish man who did foolish things. You changed all of that. Your birth made me realize that I could no longer just live for me. Since then, you have been the focal point of my mission. I was a young man then, responsible for an entire human being. That was a tall order for me and I wasn't sure how I would measure up. But I had to at least try. I wanted you to have what you deserved and I attempted to do that the best way I knew how.
The more I settled into fatherhood, the more I began to understand what being a father actually meant. It was a bit rocky at first, but eventually, I was able to steady my footing. The more I grew as a man, as a person, the better I became at being a father. It only happened because, on many occasions, you were my teacher. Just watching you helped me. For years, it was just the two of us. I was a single dad in charge of raising you—an inquisitive, smart, future leader. Sometimes it was challenging, but all the time, it was worth it.
As a parent, it's important that we pay attention to our children, so that's what I did. I allowed you to school me. I allowed you to show me love, patience, intelligence and joy. My only responsibility as your father has been to guide you in the directions necessary to your well-being, to nurture your individual greatness, to help you when you need it and to love you without condition. I pray I have done all of these. I pray I have not disappointed or done you a single disservice.
Truthfully Treasure, you saved my life. You've given me purpose, a reason to live.
I could never repay you for all that you've given me. Your presence in my life has been invaluable. And you're a woman now, with your own mind and your own purpose. Every day you make me proud. Every day I wake up excited about the possibilities that your life is filled with. Every day I recognize that you are the kind of woman who will stare down giants and mountains and whatever else might stand in your way, briefly. And every day I know that you came here with that kind of power. I had very little to do with that. You were made in the image of enormity. The world is almost too small for your bigness.
I'm still watching daughter, still learning from all that you are and all that you give the world each day.
Please know that no matter where you are, there I will be too, to cheer you on, to inspire, to lead. There will not be a moment when I will think of you with anything other than love. Please remember these things as you venture out on your own:
Life is to be lived; sometimes our best gifts come wrapped in ugly packages; always choose love; there are no such things as mistakes or coincidences; tell yourself the truth first, then it will be easy to tell it to others; whenever you inhale, you take in the breath of every single person on the planet — we're all connected and need each other to live; forgiveness is for you, not them; and finally, you will always be my baby. I love you.
Daddy.
Dave Bishop is the founder of the nonprofit organization, K.I.T.E. Inc., Konnecting the Incarcerated Through Excellence.The mission of the organization is to provide mentoring and support to children, younger than 18 years of age, who live in urban, under represented areas, and have at least one incarcerated parent. K.I.T.E. facilitates programs dedicated to providing financial assistance, emotional and crisis counseling, and educational and life skills training.
Connect with Dave:
www.Savemykite.org
[email protected]
IG: Kite_Inc FB: KITEUSA IG: @davereign Twitter: @davereign