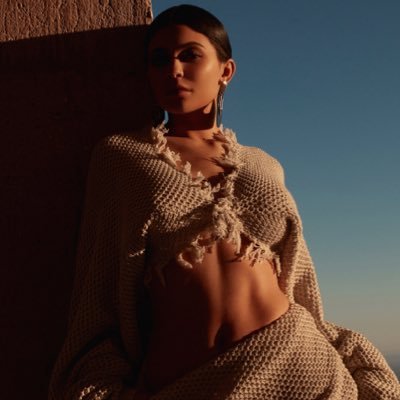 It just keeps happening. White folks getting credit for starting and popularizing trends that Black people have been using or flossing for many years. The honchos at E! Online Style are the latest people to make this mistake, giving Kylie Jenner credit for something Blacks have been sporting for decades.
This time Jenner got credited for starting — you might want to sit for this one — the hoop earrings trend.
Social media, of course, was quick on the draw and wasted no time dragging E! for giving false credit to Jenner — so much so that they eventually deleted their tweet. But it was too late and E! had to sit there and take their punishment for their foolish imprudence.
Take a look at the beating E! was subjected to:
One day, you companies will finally learn to stop embarrassing yourselves bcause you have no Black or Latinx people on staff.

One day. https://t.co/lDQYf6nCWy

— hellresidentNY (@hellresidentNY) May 22, 2017
The Hoop Earring (plus a few of my faves rocking this timeless accessory) pic.twitter.com/c6nmQRjPCq

— Court Kim (@TheCourtKim) May 22, 2017
i've literally been wearing hoop earring for like 25 years. stop this shit. https://t.co/mBnetczKiP

— Rebecca (@rebeccaisdope) May 22, 2017
— oh-sob (@osobae_) May 22, 2017
— oh-sob (@osobae_) May 22, 2017
girlll bye some white bitch did not start the hoop earring trend https://t.co/IPbDx0Z6Fs

— drea (@gnarliestfoo) May 22, 2017
@EOnlineStyle 1. Kardashians see something Black people make stylish
2. They appropriate
3. They get attention for their "fashion sense"
4. Rinse & repeat

— cx (@cxcope) May 22, 2017
@EOnlineStyle pic.twitter.com/LsKzu0T1cY

— ινуℓιѕє ѕιмσиєѕ (@ivylise) May 22, 2017
@EOnlineStyle pic.twitter.com/T1WKYuFkUM

— looter vandross (@brokenpromithes) May 22, 2017