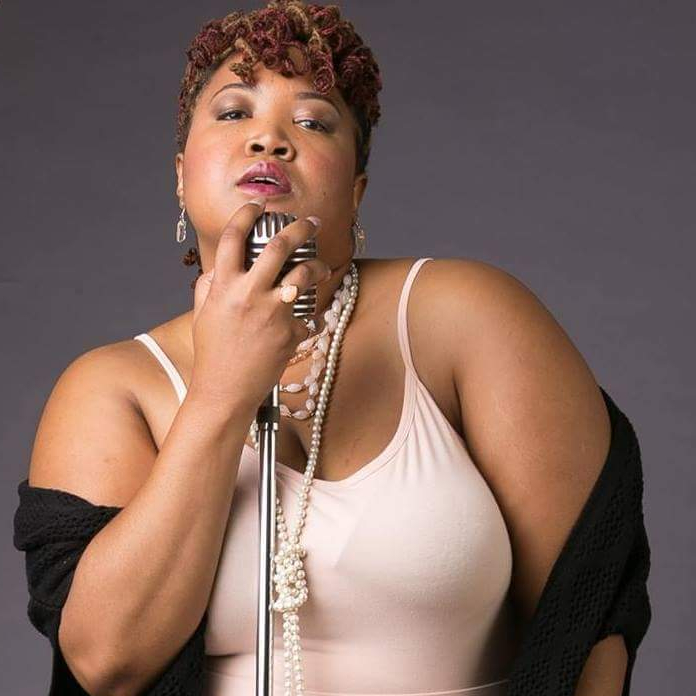 Kay Soul provides an element of truth in her music that is needed in these times. Her stories of struggle and pain resonate and provide a soundtrack for growth, acceptance and embracing who you are.
We spoke with Kay Soul about her music and what soul means to her.
Talk about who you are as an artist. What makes you different?
I am a storyteller. My artistry is about the human experience. My music focuses on themes of self-love acceptance and understanding. My music is my outlet. I'm different in that I'm me. I've had unique life experiences that allow me to empathize and connect with my audience on a level that can't be taught. It has to be genuine.
You carry the word "soul" in your name. In these days and times, soul music seems to be making a resurgence. How do you plan to add your spin to it?
When people hear Kay Soul, I want them to see my music as a genre all by itself. Kay Soul music is soul music that has a pop appeal with relatable messages that transcend race and gender. I sing and have a poetic flow so I like to mesh the two together in my music. I write and arrange my music as well as record all the background vocals. When you hear a Kay Soul song, you are getting every part of who I am. I am most vulnerable when I'm behind the mic and that is a key ingredient to any great artist. I bring the soul, the funk, the classy, the 'hood, the power and the pain.
If you had to describe your voice, what would it look like?
My voice is like the streak of orange, red, and yellow light that shoots across the sky as the sun sets. It's beautiful, fiery, and colored. It commands your attention and settles sweetly in your memory.
Talk about your album Hiding in Plain Sight. What does it mean? What is your inspiration?
[H.I.P.S. is an acronym for Hiding in Plain Sight.] I grew up with a Southern Baptist grandmother who believed that a woman's hips held her secrets, her wisdom, and her truth. The album is about the hurts that we have, the demons we fight, and the fears we conquer. We as a society wear masks to hide our pain. We smile and tell one another we are fine when often we are hurting. The album seeks to remove the mask and examine the human experience. I'm sharing my wisdom and the secrets in my hips in hopes of inspiring others to be true to who they are and to come out of hiding. It's also a metaphor for how I often feel as an indie artist. I'm here waiting for the world to notice what's been right before their eyes, hiding in plain sight.
What would you say has been your most memorable experience as an artist, thus far?
I have had lots of memorable of experiences but I would have to say singing the national anthem at an NBA game and singing during the final fashion show for Full Figured Fashion Week 2016 are my most memorable. Those two experiences were life changing and helped me prove to myself that I could perform at another level.
If you had the opportunity to mirror the success of one artist, who would it be and why?
I would mirror the success of Jay Z. He took a gift for wordplay and made hit records. He then channeled that into a successful record label, clothing line, restaurant, and lifestyle brand. He then invested in sports as well as other areas of entertainment and the list goes on. He rewrote his story. Everyone respects his hustle in the boardroom and his charisma and talent on the stage. Similarly, I want my career to influence the culture.
What does success mean to you?
Success means being better than I was the last time and learning from my mistakes. Success means seeing the fruits of my labor manifest through obvious growth in my mental, spiritual, and emotional well-being. Success is keeping my word to the ones I love and making good on my responsibilities. Success is always showing up and maintaining integrity in every area of my life.
 What is next for you?
I am finishing up my album and preparing to go full swing into promotion with new images and visuals. I am releasing the first single, "As I Am," and I will be performing at several venues across Chicago in the coming months. You can keep up with me on my website at www.kaysoulmusic.com
 What words of encouragement do you have for those wishing to pursue their dreams?
You don't have time to wait for the right moment or the right situation.  You have to make the best with what you have now and where you are now. The only way you will conquer your fear is to go out and do it. Sometimes the hardest part is showing up. Choose to show up for yourself every day. Your dreams should be something you work towards every day. Do your research and start putting yourself out there. Study your craft and don't stop. The investment you make in yourself will be the amount of return you get back. The only thing standing between you and greatness is you.
For more Kay Soul visit her site http://www.kaysoulmusic.com/