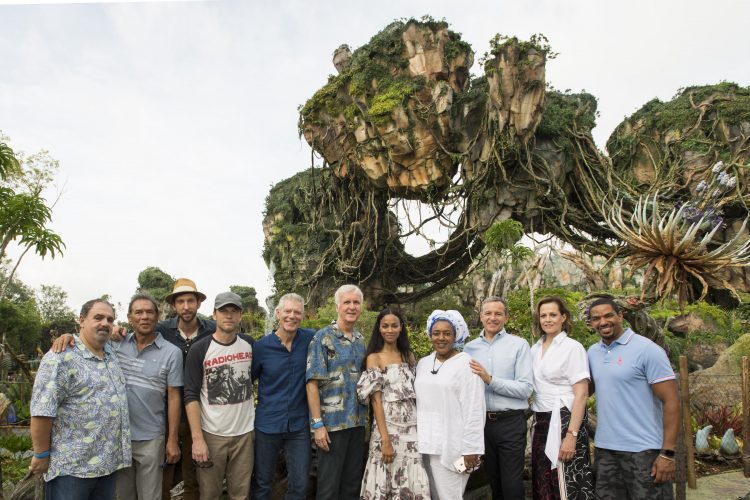 James Cameron's sci-fi adventure Avatar has been all the buzz this week. And it's not because a release date has been set for Avatar 2, but because Disney's Animal Kingdom Theme Park opens its newest theme park in nearly two decades. Pandora: The World of Avatar is set for its grand opening  today, May 27, 2017.
Rolling out was invited to Orlando, Florida for a sneak peak and play during Walt Disney World's Global Media Event. During the dedication event hosted by Disney's CEO Bob Iger, which featured Cameron and cast members, we had a chance to speak with actor Laz Alonso, who voiced Tsu'tey.
The Washington D.C. native says, "I am still blown away by what I have experienced. The rides are out of control. I have never been on a ride [The Flight of Passage a.k.a. #BansheeRide] like that in my life. They have taken today's technology and really brought the film to life."
Alonso was filmed by 197 cameras, simultaneously, in real time, but on green screen when they filmed the first installment of the second highest grossing film of all time.
"For so long, we would go in in the morning and they had a board with all these graphics and photos, it's what we would use to 'play' with our imaginations. Here, you get to see what we had to imagine existed for two years while filming the movie. I am still in awe and I can't believe this place is real. I can't wait for everybody to experience what we lived for two years our our lives when we were creating this film," he closes.