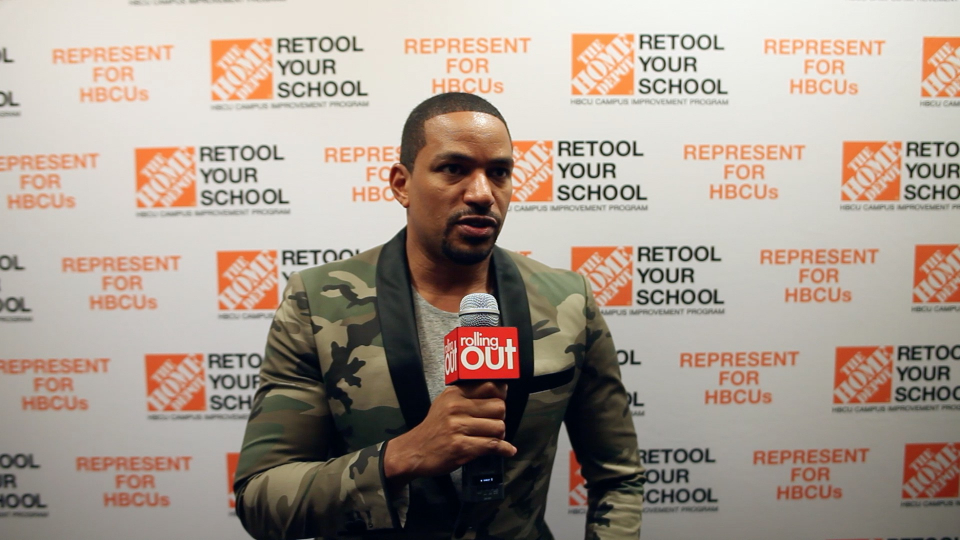 Actor and Howard University alumnus Laz Alonso has partnered with The Home Depot's Retool Your School program, which was launched by the home improvement retailer to help HBCUs renovate their campuses. The winning institutions were announced on May 10 and Alonso served as a celebrity judge.
Rolling out spoke with Alonso on why he joined the program:
How does this type of investment inspire confidence in the community?
This is a program that I've been a part of for the last five years and it's a program that directly benefits the quality of life for students on campus while they're there. It's a program that not only beautifies campuses but also upgrades the facilities, bathrooms, kitchens, health centers and just areas that need overall improvement. With a better facility, this will help their overall experience at these universities.
A lot of schools don't have those discretionary funds so they take their money and only appropriate them to do certain things. Home Depot came in there as a partner and helps them really upgrade other areas that are still in dire need for the students.
Why did you feel compelled to partner with Home Depot for Retool Your School?
I felt compelled to join this movement first and foremost because I am an HBCU grad and going back year after year not only to homecoming but to also speak to the students, I noticed a lot of the things that needed work while I was there, still needed work 10 to 20 years down the line. So having a corporate partner to put their money where their mouth is and to identify these areas based on the students' needs and their proposals, we're going to partner up and [not] only lend money but lend our resources. Employees of The Home Depot come and help out and volunteer. It really is a partnership in every single way that you can think of.