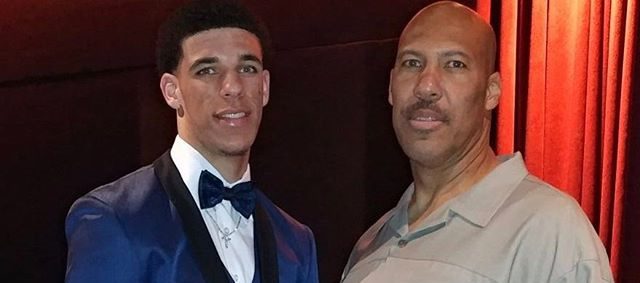 Are you tired of him yet? LaVar Ball is once again in the news after reportedly turning down a $10 million shoe deal offer from Nike, adidas, and Under Armour for his son Lonzo Ball, the projected top two pick in this year's NBA Draft.
LaVar has created such a personality for himself on the national level, anything that has to do with him becomes one of the top stories in the sports world instantly. National media outlets are eating out of LaVar's hand at this point whenever he needs them to and that only brings more publicity and attention to his brand.
We don't know for sure how good Lonzo is going to be in the NBA yet, but if he's anywhere close to some of the hype he's received, he'll be worth more than $10 million in his first five seasons in the league. Imagine how many companies desire the attention a LaVar and Lonzo commercial would bring. The controversy of having LaVar included and whatever company was the first to give the family a national TV commercial are two major stories the day the commercial would make its debut.
Celebrity appeal has a lot to do with a player's value and thanks to his father, Lonzo is already one of the biggest celebrities who's going to be in the NBA next season. Controlling your own vision, brand and reaping your own benefits from the sales results directly is a type of control no other player has tried to acquire before while entering the league.
Kyrie Irving has the best-selling performance basketball shoe out currently, but he's still the just the seventh-leading earner in the league in terms of largest shoe deals in the NBA. If Lonzo's shoes happen to suddenly take off and become one of the league's more popular shoes, he also should be one of the league's largest earners in the shoe category because a majority of the money is already going to his brand directly.