T.I. throws subtle hate at his estranged wife Tiny
The finale of their reality show "T.I. & Tiny: The Family Hustle," revealed that the beloved hip-hop couple was headed for divorce.
In the episode, Tip compared his cheating on Tiny with a woman she hired, to her befriending "someone he was at odds with." We know that person to be boxing champion Floyd Mayweather. Eventually, Tip confronts Money Mayweather at a cafe in Las Vegas about being "close" to his wife and it led to an all-out brawl between the two men's security details.
Tip claimed to be incensed that his wife would have the nerve to show up for a party at Mayweather's house when she allegedly knew that Tip and Mayweather had beef between them.
T.I.: "You done had yo s—- where you was out with this mother—– dude you know I don't f—- with.
Tiny: As a couple?
T.I.: "You was at his house. You was in his house…"
Tiny: "When? We wasn't together! Don't speak on it as though you know what you're talking about like, 'I know 100 percent she slept with [redacted].' How do you know that?! Cause you seen me dancing? You don't know."
The rapper had more to say on Instagram in a thinly veiled swipe at his wife.  "I walked away because you were too busy finding faults in me, while I was too busy overlooking yours," he wrote.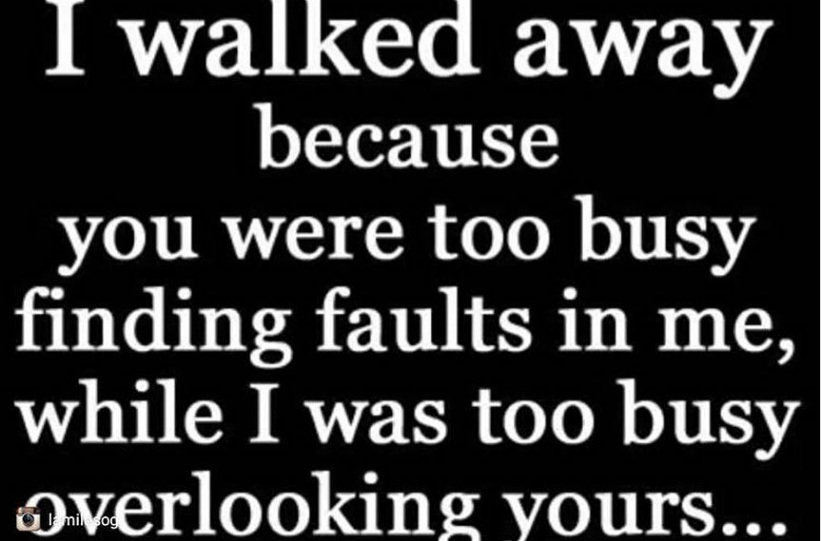 It is pretty obvious who that post was aimed at. Tip said to Tiny on the show that perhaps he was not the type of husband that she needed, that he was willing to be viewed as "the bad guy" who wrecked the relationship. But Tip said he tired of having his faults and transgressions thrown in his face by Tiny.
Some respondents, however, had Tiny's back and hammered Tip in the response section.
"I watched that finale and you have SOME nerve," wrote one.
"Didn't you just say you never want to show any shame to her?? Just WTF do you think this is?" added another.