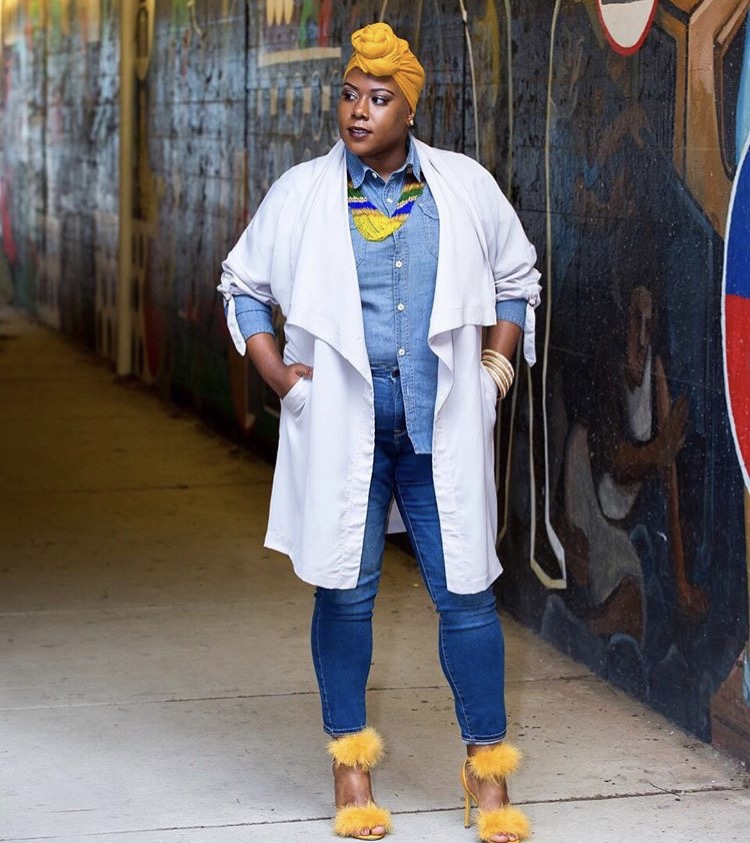 Writer, stylist, influencer, and style maven are just a few words that describe the powerhouse known as BeBe Jones. From her impressive pen game to her incredible eye for fashion, as well as her innate ability to make concrete connections through her genuineness, Jones has managed to become a serious force for fashion in Chicago. She's been diligently mastering her craft since 2004 and the world is finally taking notice of this proud "Chicago Kid." In only four years since launching her fashion blog Row A Seat 1, she has managed not only to become a reputable source for fashion, she's built an impressive business partnership with Nike and even styled one of your favorite Fox "Empire" actors.
We chatted with Jones to learn about the origins of Row A Seat 1, her affinity for underdogs, and her styling experience with Yazz the Greatest.
Where did Row A Seat 1 concept originate?
I was online and came across an email about fashion week. At the time I wasn't thinking about fashion because I wasn't happy with my circumstances but I knew I had to do something. I saw that IMG was looking for fashion week volunteers; I applied and got it!
I was working at the Christian Siriano show and all of the volunteers were taking bets on who we thought would sit in the first seat and on the front row, especially at the big tent because all of the big timers were supposed to be there. During my entire stint volunteering with IMG, all we did was bet on who would sit on the front row. I boarded the plane back to Chicago and was so excited that I'd just done fashion week! And then it hit me … Row A Seat 1. That would be the name of my site. I launched it in 2013 and never looked back.
It took a while for you to reach the level where people actually respect you and your brand.  How did you pull through the tough spot that many others give up at?
I put in the work. I had my head down because I was focused on working. Sometimes I'd think to myself, when is it going to be my turn. I had been writing for so long, I'd been styling for so long, and I just wondered when my time was coming. And then one day I decide to jump out on faith and it happened.
How did you acquire Yazz the Greatest as a client?
Shaun Andru, a photographer here in Chicago, contacted me because Yazz needed a stylist for his photo shoot and I was the first person he thought of. He asked if I could do it and of course, I said sure. The photo shoot was dope and went well. After that, they requested I pull some looks and shop for him because he surprised his mom with a trip to Jamaica for Mother's Day. Following that, I received another call to style him for Fox Upfronts red carpet. It was a great experience working with Yazz.
You offer a ton of styling services, but always say that one-on-one styling is your favorite. Why?
It's more personal and I get a chance to see how it really helps and evolves the person, not just style wise. Style is more than just putting clothes on them, especially when I do closet edits. It's almost like you're a style psychiatrist because when you step into someone's closet, that's their life. It's childhood memories, breakups, something their dad bought them before he passed, or it could be a family heirloom that was passed down. It's very emotional and you have to mentally be prepared for that because you're going a journey with them. You know how it's like Iyanla Fix My Life, well it's like BeBe Fix My Closet!
How did your partnership start with Nike?
That came about through Alonzo Jackson of Fashion Geek and Autumn Merritt of Sir & Madame. They were working on a shoot for Chi-League and Zo asked me to style the shoot because he didn't think he would be able to do it. Andrea Johnson was really impressed with how I handled myself on the shoot and some good feedback from Autumn and Zo helped along the way, so I always show gratitude toward them because they didn't have to do it.
I gained a relationship with Drea by reaching out and asking about upcoming events that I could cover for my blog. You have to understand that every brand wants exposure and I was that person. Due to me staying relevant by always being in contact with her, plus staying consistent with what I'm doing here in the city with my brand, she offered me the opportunity to co-host an event last summer. It was my very first event for Nike and I spoke on the panel.
[There have] been numerous events since that one, but January of this year I was asked to be a Nike Influencer for the Force is Female campaign for the new Air Force One. It was a "whoa" experience!  And I'll be hosting my second event with Nike in a few days to introduce new colorways for the Cortez sneaker. I love my Nike Chicago fam; shout-out to Drea and Heter!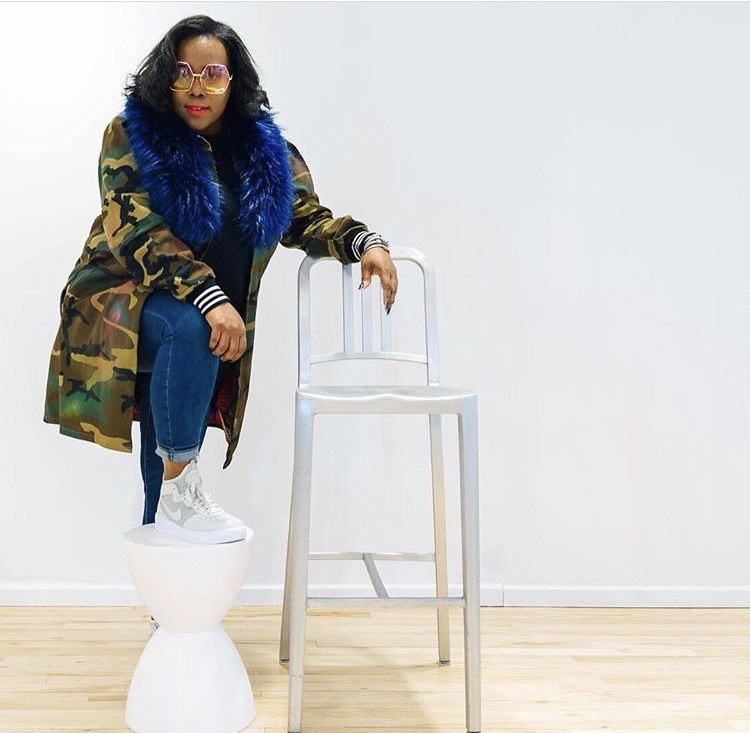 I didn't expect any of this! When I do things, it's not with an expectation. I feel like eventually I'll reap my benefits and get my blessings.
Visit Row A Seat 1 to find all the hottest upcoming fashion designers, stylists and writers. Also, check out a few pictures from her shoot with Yazz the Greatest: