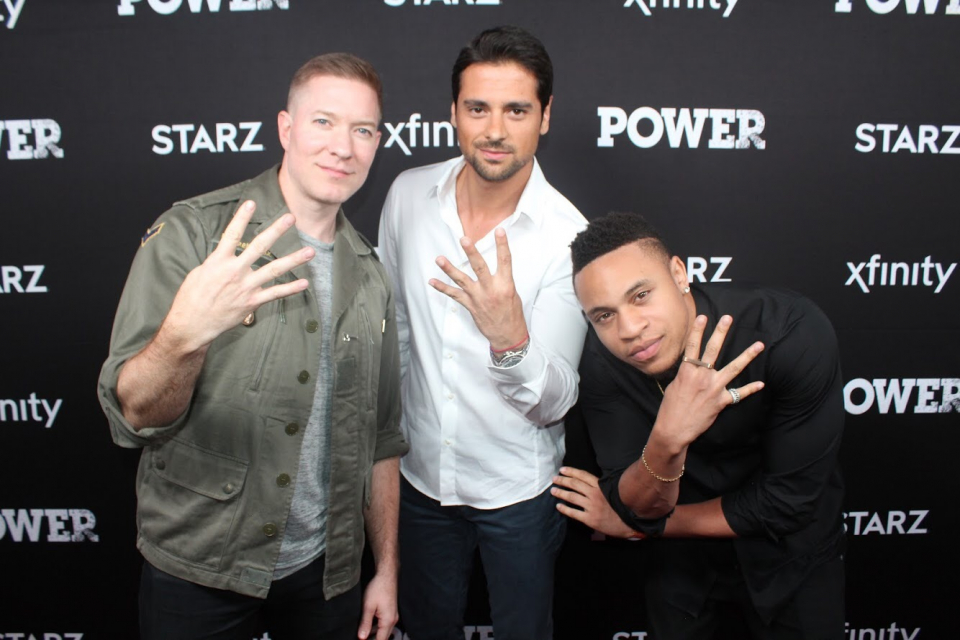 Starz's hit series "Power" will officially launch the fourth season in late June. A few fortunate fans, tastemakers and press gathered in Chicago at the Showplace Icon Theatre to get an early peek at the premiere. "Dre" (Rotimi), "Julio" (J.R. Ramirez) and "Tommy" (Joseph Sikora) were on the scene greeting fans of the show and thanking them for their support.
Without providing any spoilers the crux of season four is based on the arrest of "Ghost" (Omari Hardwick) and his struggle to gain his freedom and find a balance between his drug kingpin past and the new life he's working to create with his family. Ghost was arrested by his ex-girlfriend, Assistant U.S. Attorney "Angela Valdes" (Lela Loren) for the murder of FBI Agent Greg Knox, a crime Ghost did not commit. The premiere is chock-full of twists and turns and will be a welcome return for fans of the show.
Rolling out spoke with Rotimi about his role on the show and what can be expected in the fourth season.
"My character represents growth in the show. He takes control of any opportunity no matter how big or small it is. Dre wants to capitalize on it. He wants to be the man, so it's by any means necessary. They are going to see Dre become a baby Ghost and a baby Kanan and understand that this is his moment and he wants to rise up and take control of it," he shared.
"Power" will launch its fourth season June 25, 2017, on Starz
Take a look at a few pics from the screening below.