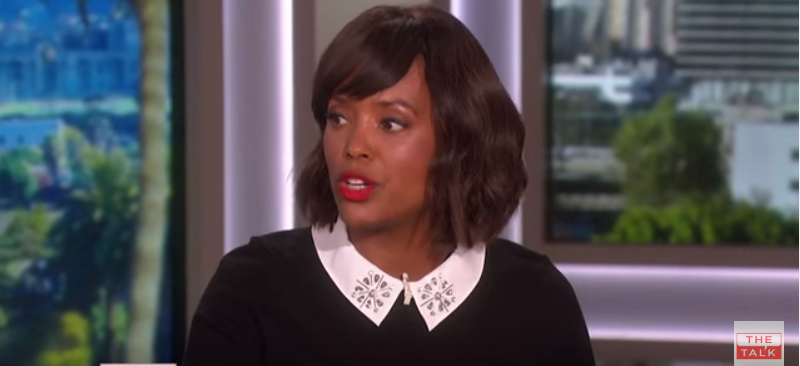 After six years, Aisha Tyler is saying goodbye to "The Talk." On Thursday, the co-host fought back tears while announcing her upcoming departure from the CBS daytime talk show.
"I have had an amazing six years with you guys," Tyler said on the show. "We've had babies and weddings, and you know good things have happened, and you know I went through the biggest breakup of my life with you. I could not have done with this without you. I'll never be able to thank you guys enough for your friendship."
Tyler, 46, said a busy work schedule led to the decision to part ways with the show. It's no wonder. Tyler appears in the CBS series "Criminal Minds" and is hosting The CW's "Whose Line Is It Anyway?" She also lends her voice to the FX animated show "Archer." Going forward, Tyler's plate will get a bit fuller. She recently directed her first feature film and hopes to sit in the director's chair more often down the line.
"I'm very lucky to be this busy," she said, adding, "Coming here is such a joy that it never feels like work to me."
Tyler will exit the show after the current season, leaving current co-hosts Julie Chen, Sharon Osbourne, Sara Gilbert and Sheryl Underwood. But she promises to come back to guest-host.
See video below.
https://www.youtube.com/watch?v=sieVfkPK0VQ
Source: YouTube/CBS/TheTalk