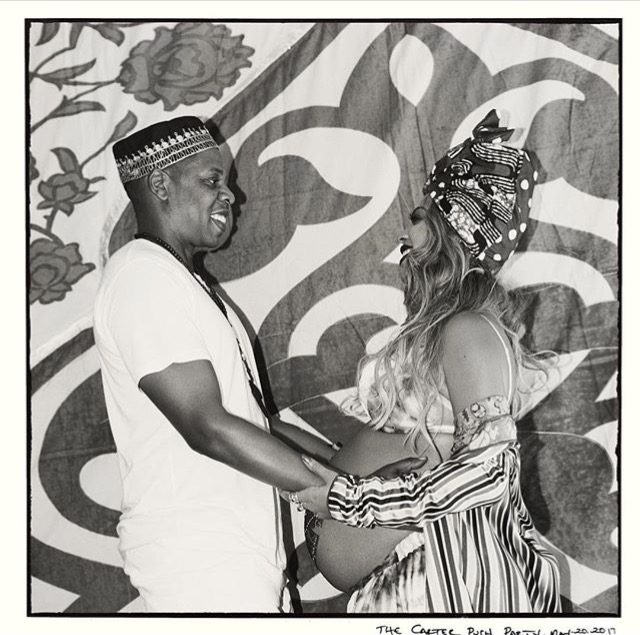 Beyoncé and husband Jay Z have welcomed twins, multiple outlets have reported.
While, details are scant, a source tells People that the Carter family is thrilled about their latest additions. "Bey and Jay are thrilled and have started sharing the news with their family and closest friends," an insider told the entertainment site.
In honor of the exciting news, we're breaking down Beyoncé's most heartwarming quotes about motherhood. Keep scrolling for all the feels.
In 2013, Bey revealed to Vogue, that becoming a mother has helped her "really understand the power of my body." She added, "I just feel my body means something completely different. I feel a lot more confident about it," she said. "Even being heavier, thinner, whatever. I feel a lot more like a woman. More feminine, more sensual. And no shame."
Of her proudest moment, the pop star told Garage magazine in 2016: "Out of everything I've accomplished, my proudest moment, hands down, was when I gave birth to my daughter Blue."
Having a daughter "just gives you purpose," Bey told CNN's Anderson Cooper in 2012. "I realized why I was born and more than anything, all of the things I want to pass on to my child and the best way of doing that is not by preaching or telling her but showing her by example," the "Halo" singer continued.
While the demands of motherhood can be overwhelming, Bey urged fellow mothers never to lose themselves. "I'm enjoying being a mother," she said in a video clip posted months after Blue Ivy's birth, in 2012. "It's a little strange, but it's important that you don't lose yourself and you still have your own passions."
Meanwhile, Bey told Shape in 2013, of Blue Ivy: "I'm most surprised by how much she's taught me. She's only a year old and I've learned so much about myself from her. Giving birth was one of my biggest fears, and having Blue forced me to face it. And now I recognize the strength I have. She teaches me to focus on the things that truly matter, like family, and to pay attention to each moment, because they go by so quickly."
Congrats to the Carters. Show them some love in the comment section below.