According to DailyMail.com,
Beyoncé
Knowles Carter, 35; Shawn
"Jay Z"
Carter, 47;
Blue Ivy
, 5, and the newborn twins are living life like it's golden. They reside in a home in Malibu, California, along Pacific Coast Highway. The mansion, named La Villa Contenta, sits on 6.3 acres, rents for $400,000 a month, has 14 bathrooms, 10 bedrooms, a rose garden, a tennis court, a viewing deck overlooking the sea, a landscaped desert area and a 25-foot infinity pool. The main swimming area has 20-foot glass ceilings, a hand-painted gesso mural, an onyx fireplace and elaborate shell-encrusted chandeliers.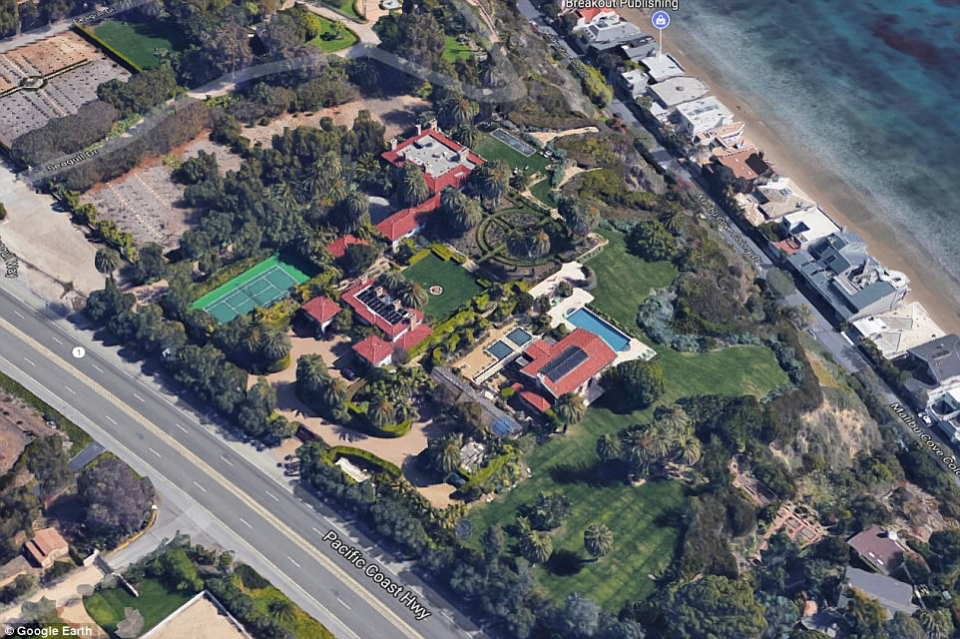 They reportedly will stay in the home until the end of August.
On June 12, 2017, Beyoncé delivered twins, a son and daughter, according to TMZ, reportedly by cesarean section at UCLA Medical Center.
The mansion was featured in HBO's "True Blood," the home of Queen Sophie-Anne, the Vampire Queen of Louisiana.
Leading up to the twins' birth, they lived in a $55M mansion sitting on 2.6 acres in Los Angeles' Holmby Hills, which is under renovation. It has five bedrooms and six bathrooms. Previous owners were Frank McCourt, former owner of the Los Angeles Dodgers, and British billionaire Ian Livingstone, 55, a property developer.