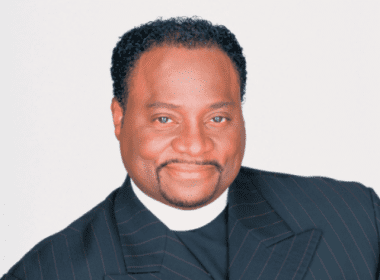 The U.S. Department of the Treasury claims that the estate belonging to the late Bishop Eddie L. Long and wife Vanessa Long has outstanding debts to the tune of hundreds of thousands of dollars, and the agency has placed a lien to recover the debt.
Despite the fact that Long died of an aggressive form of cancer in January, the Internal Revenue Service, a department within the Treasury, has filed a notice of a federal tax lien on the former religious power couple, according to documents filed in May in DeKalb County Superior Court, the AJC reports.
The IRS is seeking $335,216.34.
Long was the senior pastor of New Birth Missionary Baptist Church in Lithonia in DeKalb County, an eastern suburb of Atlanta.
The document said that taxes (including interest and penalties) have been assessed against the Longs.
"We have made a demand for payment for this liability, but it remains unpaid," according to the filing. "Therefore, there is a lien in favor of the United States on all property and rights to property belonging to this taxpayer for the amount of these taxes, and additional penalties, interest and costs that may accrue."
Long's financial and religious empire began to crumble before the world's eyes after shocking and image-destroying scandals rocked the suburban Atlanta church in rapid succession.
In 2010, four male members of New Birth Missionary Baptist Church claimed Long exploited his role as spiritual leader to coerce them into having sex with him when they were teenagers. The men alleged Long abused his spiritual authority to lavish them with money, cars, clothes, jewelry, international trips and access to celebrities in exchange for sexual favors. They also claim Long has had sexual relations with multiple other members.
Pastor Long "categorically" denied the allegations through his attorney and in front of his megachurch audience, but he settled his sexual lawsuit with his four accusers for a reported $15 million.
And In 2011, despite Long denying he did anything wrong in the infamous Ponzi scheme scandal, he nevertheless forked over some of the money that New Birth Missionary Baptist Church members gave pastor and "financial guru" Ephren Taylor in a closed settlement, the media reports. The terms of the settlement have not been disclosed to the public.