Nicki Minaj and Meek Mill trade vicious shots at each other
Former inseparable lovers Meek Mill and Nicki Minaj are now archenemies trading snipes with each other over social media. The rapper, who was just embroiled in an altercation with Minaj's previous boyfriend Safaree at the BET Awards in Los Angeles, took offense to the Pink Barbie giving props to Hov's new album.
It seemed innocuous enough as Nicki praised Jay-Z's CD and joked about how women have been telling men to tighten up for years, but now that they hear it in 4:44 form, it suddenly becomes gospel.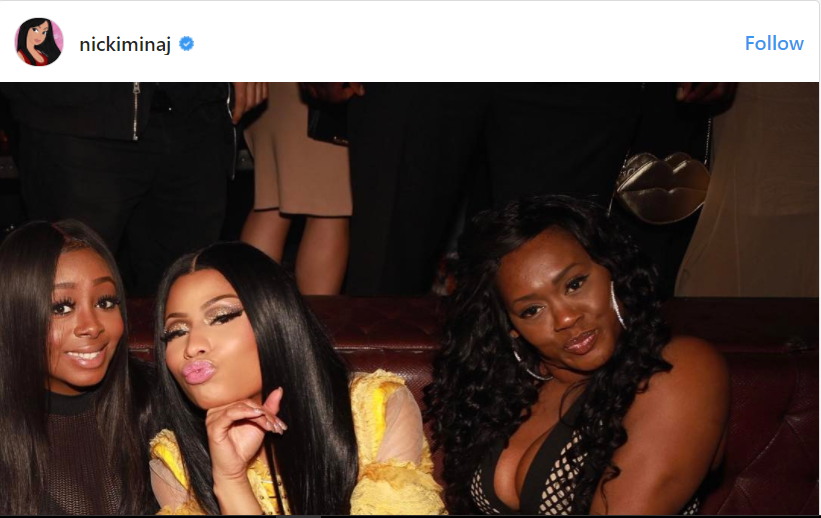 Mill is all into his feelings because, even though his ex-girlfriend did not mention him by name, he found a way to be offended by those words. Therefore, Mill blasted Minaj on Instagram for her plastic surgeries, weaves, nails, butt enhancements and skin bleaching, and threatened to air her out over daring to post something like that.
"When they gone come out wit a cd about all the s— these fake b—-es be doing????   fake skin color…. fake lashes … fake weaves…. fake a–…. fake mileage …fake nails…. fake friends etc …. can somebody speak up   when you finally see them without everything on n—as be sick forreal   #dontmakeme #youknowimsavage #howdareyou lol"
Wow. All of this venom over a CD review?
Moreover, Mill wasn't complaining about Minaj's fakery when she was making him her plus one around the world and giving him a spot on her international tour. Where is all this hate coming from?
Anywho, Minaj wasn't having it, nor were her Barbz. Mill was forced to delete the post after an avalanche of L's hit his comment box, and Minaj went on a liking spree on Twitter: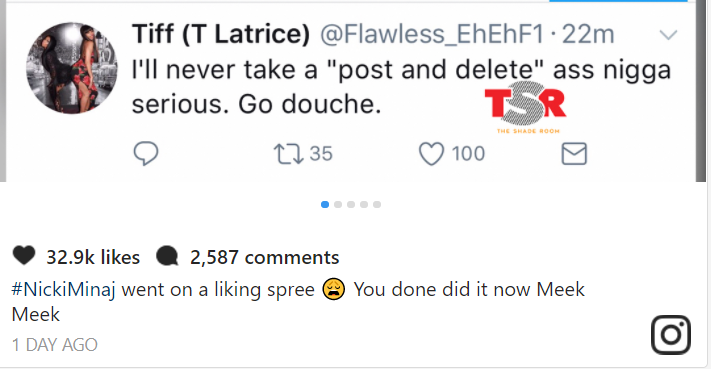 So who do you think won this round of ex-lovers' bickering?