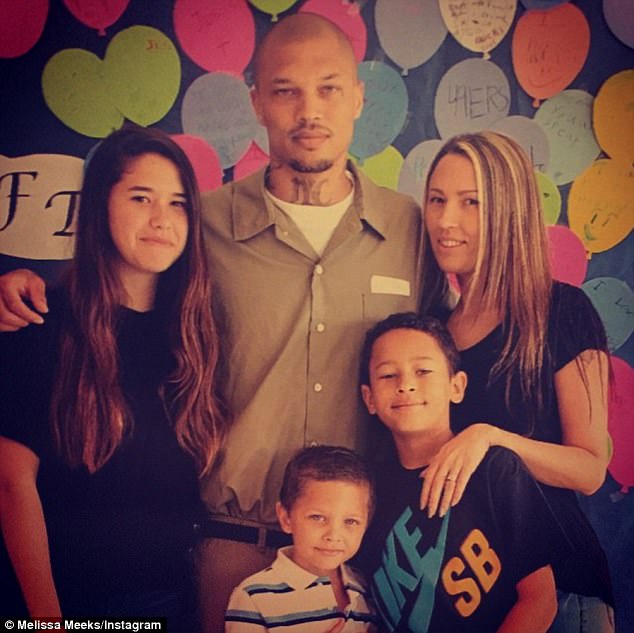 Jeremy Meeks and his wife Melissa have been married eight years. Together they have three children. Meeks was recently pictured on Daily Mail smooching with Topshop billionaire Chloe Green on reportedly, a rented yacht near the Turkish coast.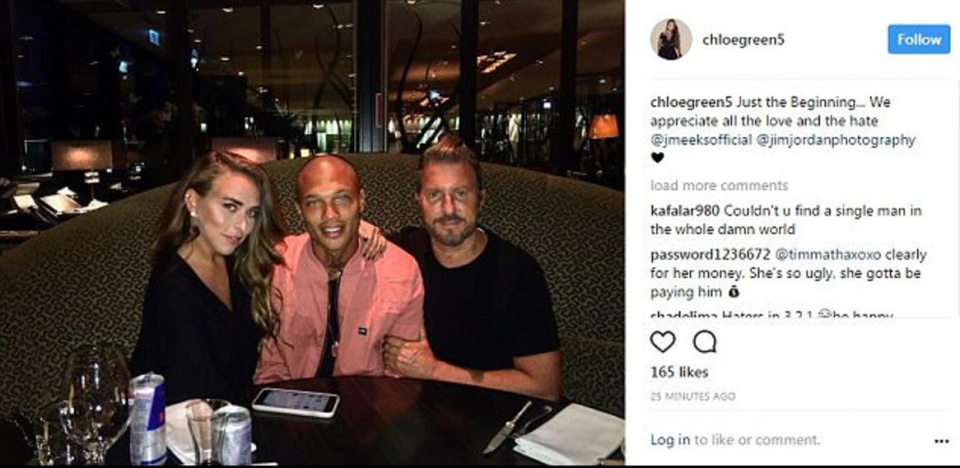 Nicknamed "the Blue-Eyed Bandit" and "hot felon" Jeremy, 33, became an internet superstar when his California mug shot went viral in 2014. Green, 26, and Jeremy were posing for a candid shot when she posted on her now deleted Instagram, "Just the beginning … We appreciate all the love and the hate."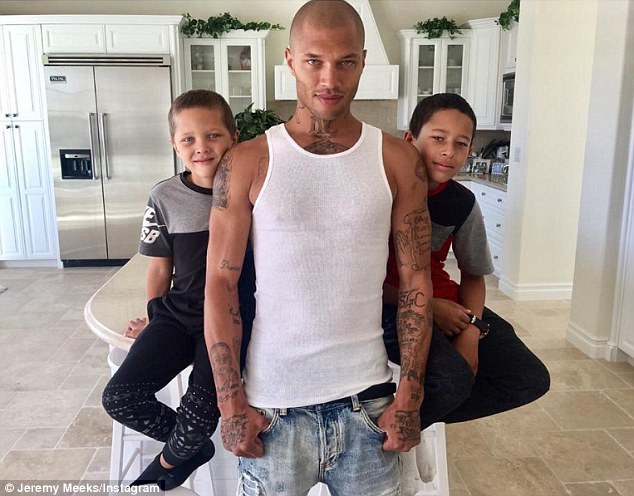 Jeremy no longer has photos of his wife Melissa on his Instagram account. He does still have photos of Melissa's two from a previous relationship and the son they had together.
Jeremy made his New York Fashion Week debut this past February, modeling the designs of Philipp Plein. At the time, he shared his hopes of starting a career in acting as well as modeling, and praised his family, "I've got a lot of support — my family, my friends, and from my fans — I get hundreds and hundreds of letters every month. I'm very thankful for all the support I've been getting,"