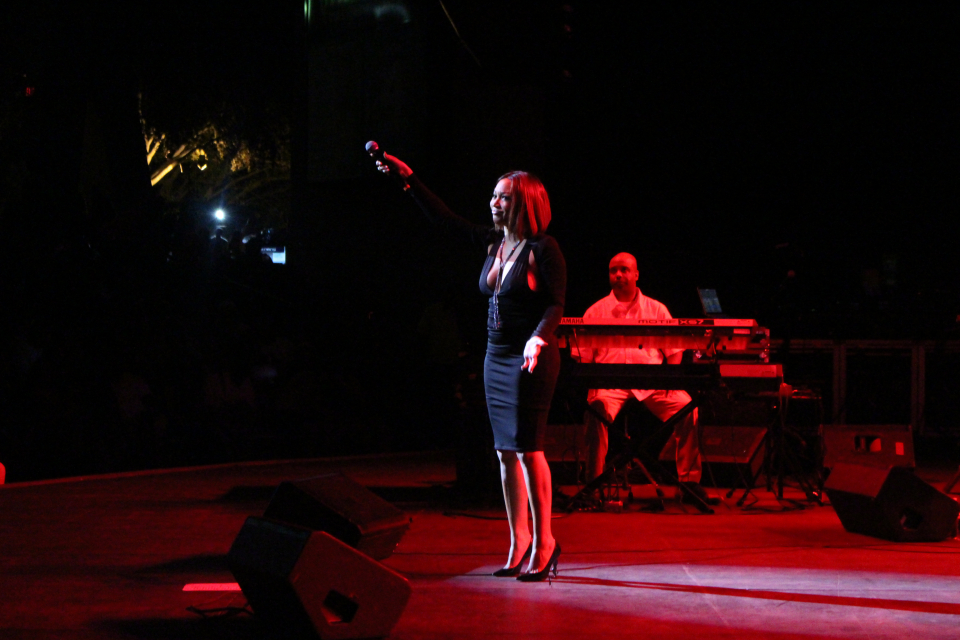 Chante Moore was recently in Detroit at Chene Park where she performed a duet style concert alongside the soulful and sophisticated Will Downing.  The pair took turns singing audience favorites against the backdrop of the Detroit River where you can also see the Windsor, Canada, skyline. As the dusk turned to night, they put on a show to remember that their fans will be talking about for a long time to come.
Rolling out caught up with the R&B Diva after her performance to discuss what's been going on with her and to see if we could find out if she currently has a man at home. Check out the exclusive interview below and chime in on the comments section to let us know what you think.
You blew everyone away during the concert! Your voice is so crystal clear and pure. And every time we see you, you're always so put together — beautiful in every sense. How do you keep it together?
Some of it is home training. My mom was always such a stickler. We had a huge argument and I remember one of the biggest arguments we had was [when] I went to the grocery store with a broken nail. And my mom was like "No, no, no, no, no, no! You must always be able to stand a close inspection." So, it was from making sure my teeth were brushed correctly, to the eyebrows being plucked, to the heels — you know how that little [tap on your heel] comes off, my mother hated it. So, my mom has always been that stickler. She's gone now 20 years, but she instilled a lot of a standard in my life and we used to walk with books on our heads and holding [the stomach] in and making sure that the posture is right and making sure I washed my face every single night was like a to-do. I could not go to bed without washing my face. Even if I didn't wear makeup, wash your face every night. So, it's part of my life's regiment.
What about your figure? How do you maintain it?
I worked out a lot when I was younger, which kind of keeps me moving now. My metabolism is pretty good because I really can't say that I work out as often as I should at all. But when it's time, I watch what I eat and when I get in the gym, I work really hard. So, that's about it. I haven't got a lot, like three times a week, I can't say that I'm diligently in there, but I have good genes. My dad is 84 years old and he's still alive. He works out twice a week. He works out more than I do!
A lot of people have an alter ego when they get on stage. Who are you?
I'm Chante.
When you got on stage and sang the audience favorite song "Chante's Got a Man at Home," you belted it out with so much feeling and passion. Some of us may have heard you say it before, but tell our readers what's the inspiration behind that song.
Well, my girlfriends were going through some hard times and they were talking about their boyfriends beating them up and being unhappy and saying things like "Oh God, I can't find a good man. I just can't. My boyfriend is just so eeew," and I was like really, really happy. And I was like, sorry, I'm supposed to lose my man cause your man ain't acting right, um hmm nope, that's not how we do. So, it was really to encourage my friends just a little bit because I had a good man.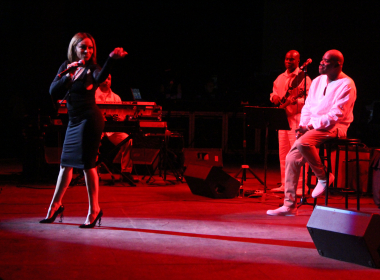 You talked about dating as an entertainer. Tell us about that.
It can be difficult because being on stage most of the time it kind of keeps things moving fast when I'm working. So, you can't just walk up and go, "hey girl, what's your number?" The average person can't just come up and go "You know what? You're beautiful, can I have your name and number?" Because no one is going to hand you my number. It has to be either you're somewhere in a circle. However, I don't want to date people in the industry so much. So, sometimes it's a lonely time. But it's good work. I can't be mad.
So, tell us, does Chante have a man at home?
Chante has a very nice man at home! But you wouldn't know him if I told you his first, last name and birthdate!