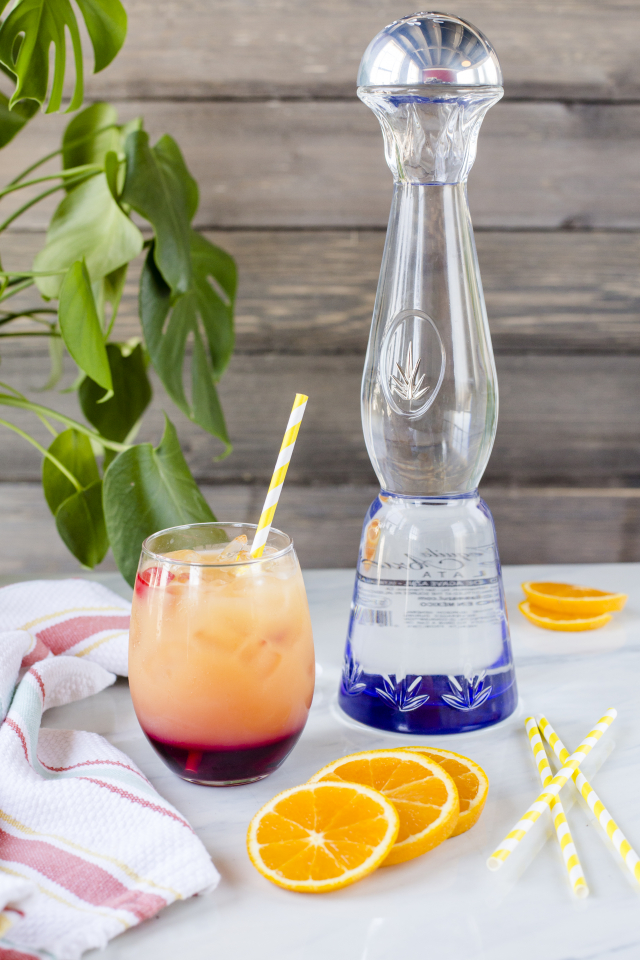 Clase Azul Tequila is luxury premium spirit celebrating its 20th anniversary. Each flavor comes in a beautifully handcrafted bottle designed by Mexican artisans. Hand sculpted and individually painted, no two bottles are exactly alike. And, the tequilas are produced from organic agaves that are grown to maturity for at least nine years before careful harvesting. The agave is slow-cooked in traditional brick ovens for 72 hours and then fermented using a proprietary yeast strain which enhances the complex characteristics of the tequila.
The Clase Azul Uncle Sam cocktail recipe:
1 ounce Clase Azul Plata Tequila
1 ounce La Pinta Pomegranate Liqueur
2 ounces orange juice
2 ounces pineapple juice
Dash of Grenadine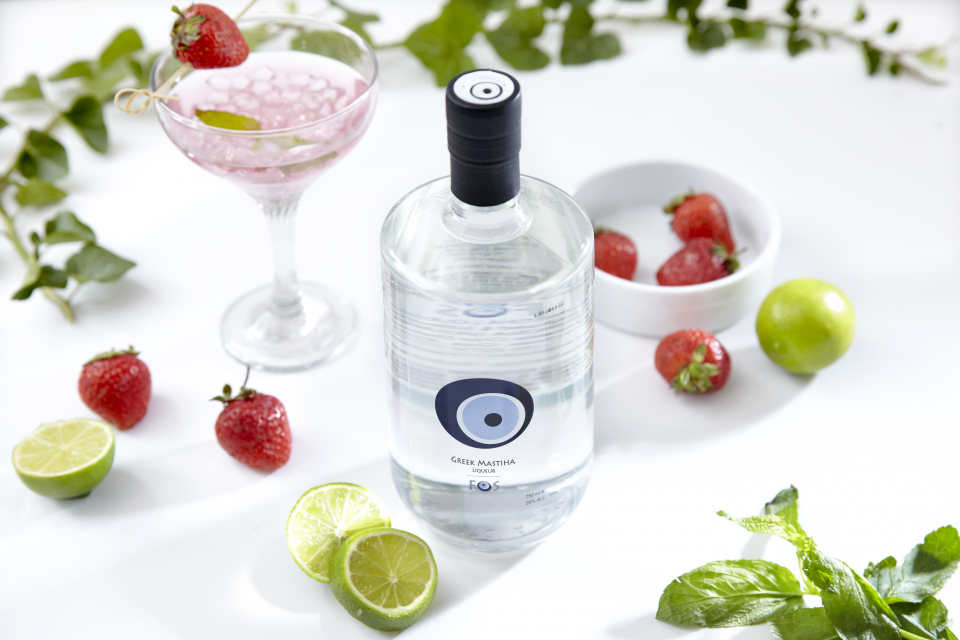 Take your palate on a vacation to Greece. Travel to the beautiful island of Greece with just one sip of this drink. FOS Greek Mastiha, historically delicious and crafted to perfection, has been created to elicit a true taste of Greek culture. Take on the role of a Greek God as the liqueur has a one of a kind and precise harvesting and distillation process that gives insight into why it is so special. Only harvested once per year, Mastiha undergoes a traditional process, including mixing it with high quality alcohol and secret ingredients before distillation and bottling. Even better, FOS Mastiha also has digestive benefits so you can relax poolside while still maintaining that summer bod. With endless mixology possibilities, FOS Mastiha lends itself as the perfect ingredient to make festive an array of cocktails for the whole group.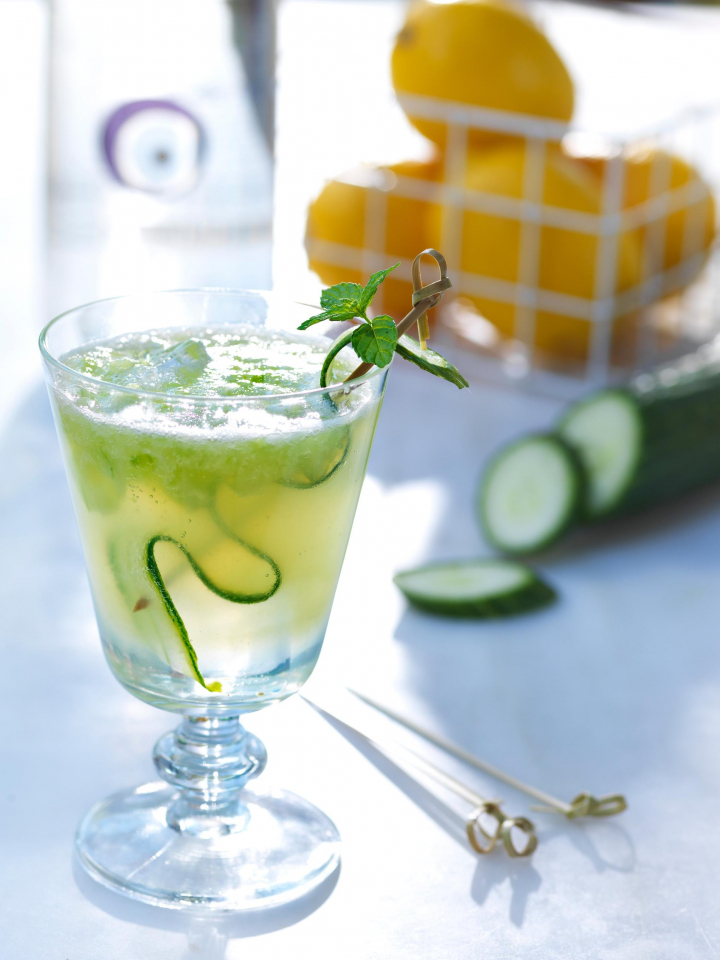 FOS Fresh, a Cucumber Cocktail
2/3 ounce premium gin
1/4 cucumber no skin no seeds
1/3 ounce fresh lemon juice
1/4 ounce simple syrup
1 dash angostura bitters
Muddle cucumber in base of shaker. Add rest of ingredients and shake with ice. Strain onto a chilled martini glass and garnish with a thin slice of cucumber.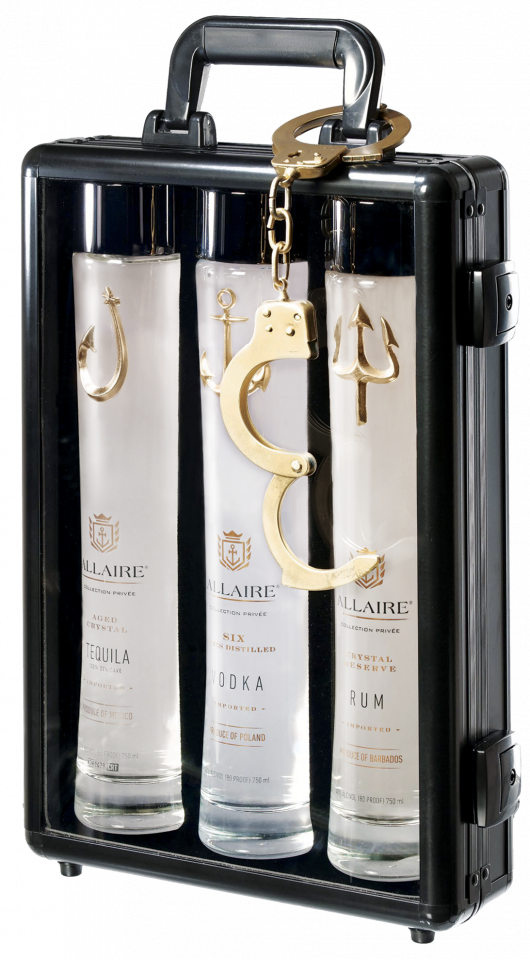 Fresh Drinks of Allaire
Can't decide to bring rum, vodka, or tequila on the boat? Why limit yourself to one when all three provide a smooth finish with Allaire spirits. All three spirits are unique by the process they were made in. The vodka has a pure flavor of citrus. The tequila has a unique taste of agave and the rum was made in the Barbados. Whether you are at the Hamptons or relaxing in your backyard, Allaire spirits will make you feel relaxed this summer.
ALLAIRE ROYAL GOLD MARGARITA
by Josue Gonzalez at DÔA (Miami)
• 3 ounces Allaire Crystal Aged Tequila
• 1 1⁄2 ounces fresh squeezed organic lime juice
• 1 ounce Grand Marnier Cuvee du Centenaire – 100 Year Anniversary
Shake with purified spring ice, then strain into a 24k gold plated shaker. Coat half the glass rim with hand-harvested Sal de Ibiza Fleur de Sel. Pour into Waterford Crystal or other preferred margarita glass. Garnish with 24K Thai Elephant Gold Leaf coated lime slice. Served on silver plated platter with gold plated mixing spoon and gold plated straws or in other opulent manner.
GOLDEN MARGARITA
by Jose David Lopez of Cantina La 20 (Miami)
• 2 ounces Allaire Crystal Aged Tequila
• Fresh squeezed lime juice
• Ice
• 24K edible gold flakes
Mix together Allaire Crystal Aged Tequila, lime juice and agave. Shake in a shaker with ice. Pour into a margarita glass. Top with 24k edible gold flakes and allow flakes to melt on top of cocktail.
THE BLACK ORCHID
by Nick Mautone at Rainbow Room (New York)
• 1 1⁄4 ounces Allaire Six Times Distilled Vodka
• 3⁄4 ounce Crème de Violette
• 1 ounce Lemon juice
• 3⁄4 ounce Simple syrup
Combine all ingredients in sha a er with ice, shake and pour into martini glass. Garnish with edible orchid.