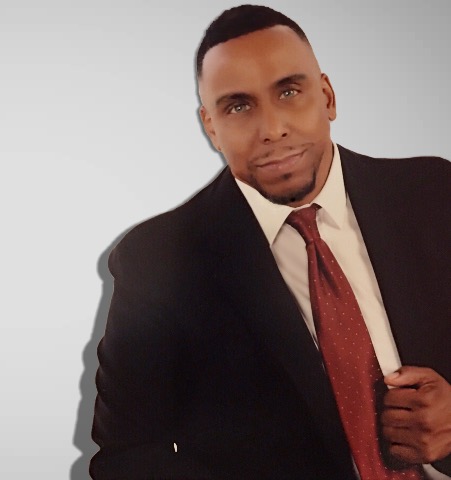 Michael A. Walker earned his first associate degree alongside his mother in letters, art and sciences. He is also a graduate of the University of Pennsylvania, Fels Institute of Government, Penn State's business administration and humanities program where he earned dual bachelor's degrees.
How did you get involved in politics?
I believe that interest started with my community activism while I was in high school in my Central Pennsylvania town of York. My hometown held a historical marker as part of the national unrest of the Civil Rights Movement in the late '60s after a police officer shot and killed an unarmed Black woman at a traffic stop that caused a regional riot. That police officer became mayor while I was in the high school in the late '80s. Then-Mayor Charlie Robertson summarily fired the first African American police chief of our city at the time. I was the lead organizer for protest against that firing and that really jump-started my entrée into politics and activism.
I went on to become the president of the Black Student Union at Penn State and through the Minority Advanced Placement Program was chosen as a bipartisan fellow in the PA House of Representatives…
To successfully complete the fellowship, I was required to compose a piece of legislation and defend that legislation on the House floor in front of the actual legislative body. My choice of legislation enacted a statewide commission for the study and advancement of the African American male and as the only African American in the program, I faced an unprecedented response on the PA House floor against my proposed legislation.
I defended my legislation from the interaction and specifically the last day of the fellowship — and a direct intervention from that higher power — I was hired as the senior research analyst for the PA Legislative Black Caucus and that same year advanced to the executive director. The following year, I was hired by the senior AA Senator from Philadelphia, Senator Vincent Hughes, as his executive director.
How would you define politics to the average person?
Politics is the real-life realization of activism and is more about building coalitions rather than staking out a position. Staking out a position is activism, and that sometimes gets mistaken for politics.
Who is your mentor and why?
My political mentor was and remains state Senator Vincent Hughes. Much of my political acumen and development happened underneath Sen. Hughes' tutelage and example.
Vincent Hughes is the senior African American state senator in the Pennsylvania legislature and he has championed many causes for working people and people of color.
Sen. Hughes instilled in us a passion for the stigmatized areas of advocacy that included HIV/AIDS and mental health.
Millions of dollars of Hope money went to the areas, at a time, when theses subjects were not popular in the general community, much less the AA community and I believe what the senator boldly advocated for then has directly helped to open up the national dialogue and openness we now see in today's political environment for these issues.
What inspired you to become an entrepreneur?
My father, Sandy David Walker. He was the consummate entrepreneur and dreamer. My father taught all of his children the value of time. And part of that value system was our ability to work for ourselves. It didn't stop there. What my father ingrained in us [was] community and the absolute need to impact and give back. My sister is the prime example of that as a current City Council member of our hometown in York, Pennsylvania.
What was it like working with the late William Gray?
Working with former congressman William Gray was eye-opening. He was a man of immense stature physically and politically. The greatest lesson I learned from Bill Gray was to fear no man or no system. He was a stalwart and leader of the African American community. As you know he not only helped transform and empower Black politics in his hometown of Philadelphia during the turbulent '60s and '70s. He was the first and highest ranking Majority Whip in the history of the House of Representatives and went on to lead the nationally renowned United Negro College Fund, the mind is a terrible thing to waste campaign we all knew and came to love.
Tell us about your current services.
A seasoned government relations and cultural sector executive with extensive experience in all aspects of strategic planning and fundraising, economic development, operation management, organizational development and advocacy for corporate, not-for-profit and social media enterprises.
Currently registered as a federal and multi-state contract lobbyist, I have a proven track record in advocating win-win solutions for a diverse array of regulatory and political issues before members of the U.S. Congress, the U.S. executive branch and various state and local governmental institutions.
When I transitioned into private practice, I gained an extensive background in advocacy working with nationally recognized for profit and not for profit organizations such as the NAACP, American Heart Association and Comcast/NBC Universal, maintaining a solid and diverse industry reputation for clear, concise messaging and follow-up.
In 2014, I ran the fledgling statewide campaign for Dr. Brenda Alton, the sole female candidate for PA lieutenant governor and with a $35K budget, organized in less than 60 days, a national and statewide network of unpaid supporters and volunteers who gathered over 8,000 petition signatures (statewide).
What organizations are you affiliated/member?
I have held executive positions for a number of national and regional legislative committees and policy organizations to include the National Caucus of State Legislators (NCSL), National Black Caucus of State Legislators (NBCSL) and The Pennsylvania Legislative Black Caucus (PLBC). I maintain strong nationwide diverse and bi-partisan political, community and religious contacts in Chicago, New York City, Los Angeles, Detroit, Washington, D.C., Pittsburgh and Philadelphia.
Where do you see your career in the next five years?
Continuing political consulting on national and cultural issues;
Re-establishing an African-American lobbying force on the Hill after the vision of the late and former Congressman William Gray; and
Completing a two part series of the new racial, political, economic and spiritual reality of the AA community and the Trump era, called the Daniel Project.