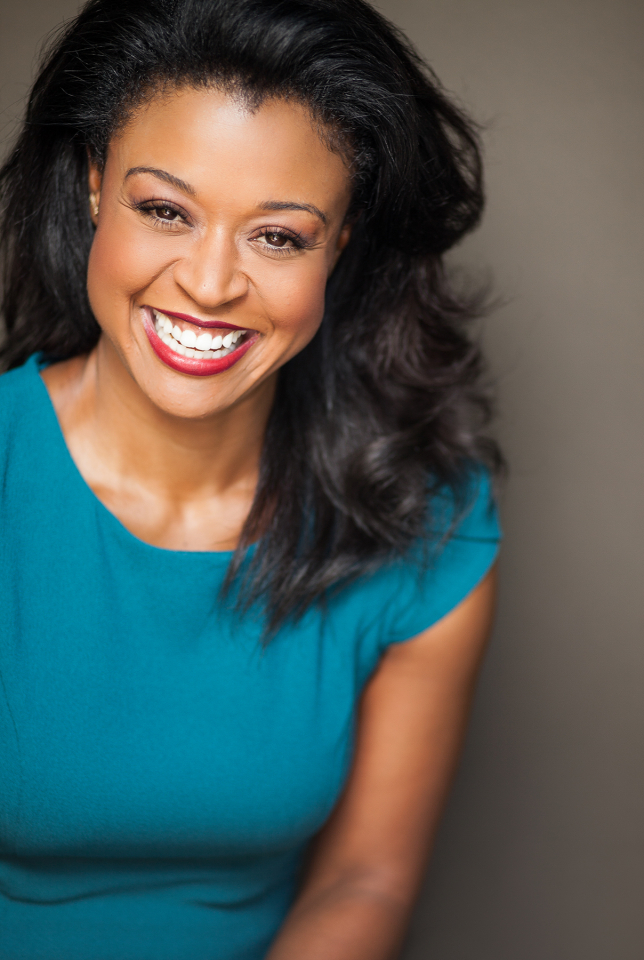 Sabrina Cofield took a circuitous road to acting via journalism. Read on to learn more about this dedicated thespian.
Tell us about your education and training. How did you begin your path in the entertainment business?
I started performing at a very young age. My parents had me in dance classes, and voice and piano lessons starting at about 4 or 5 years old. I began performing on stage at 7 in school plays and in the church choir. I continued performing in talent shows, stage productions and television commercials throughout high school and college. I attended Clark Atlanta University on a choral scholarship and earned a B.A. in journalism. Upon graduation, I pursued a career in television news as a producer, reporter and anchor. After nearly 10 years in news, and an Emmy Award, I decided to return to my love of performing on stage and in front of the camera. I've studied with some brilliant teachers, from those at the Susan Batson Studios in New York City to Tony Greco and Richard Lawson in Los Angeles and on-camera hosting expert Marki Costello as part of NBC's Diversity Hosting Program.
What motivates you in such a competitive industry?
One of my favorite quotes by James Baldwin is, "Love takes off masks that we fear we cannot live without and know we cannot live within." I believe as an actor it is my job to remove those masks. We are storytellers. We shine a light on the most vulnerable places of the human spirit, the places we hide and cover and pretend don't exist. And use that light to unite, enlighten, comfort, connect, or bring joy to those who we share that time and space with. Storytelling is one of the greatest forms of love. It removes the masks and says your story is worthy of being told. For me, it's the joy of living out loud, unapologetically.
What has been your most challenging role and why?
Agnes in the stage production of BUG. She was so broken and tortured. She carried so much pain and guilt. It was a heavy weight to carry around throughout the run of the show. I actually got very sick once the show ended. It just took so much physically and mentally. But she is, without a doubt, my most rewarding role to date.
What do you love about the entertainment business? What about the entertainment business truly surprised you?
The opportunity to touch people in a uniquely personal, real way. Whether through music, or film or visual art, regardless of the creative medium, there is something spiritual and magical, transformative about opening your soul and putting every inch of it out there for the world to see. [Surprised by] how much of it is about who you know.
What would be the dream role for you?
Anything that allows me to grow and stretch and discover depths and truths within myself that I didn't know was possible or even existed. And I've always wanted to play a badass hero that fights for the greater good and saves the world.
What are some of your rituals you have before a performance?
Push-ups. I always do push-ups before I walk on stage. But before that, a relaxation and sensory meditation type technique that really helps me focus. I also like to dance if I've had a really stressful day leading up to a performance. It helps shake everything off.
Where do you see your career in the next five years?
Working regularly in television and film. Growing in this craft and pushing to discover and uncover deeper truths within myself and my characters. One major goal of mine is to star in a stage production on Broadway. I've dreamt of that since I was a little girl so I hope to make that dream come true.