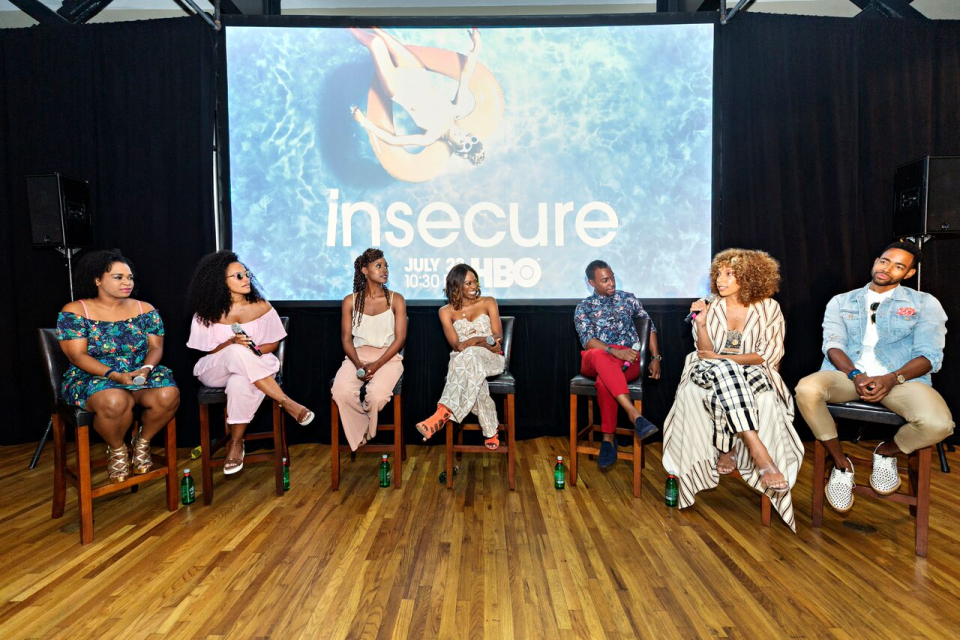 HBO premiered the highly anticipated second season of "INSECURE" for VIP guests and media during a private brunch at the Ace Hotel during ESSENCE Fest 2017 weekend. Following the screening, guests enjoyed a panel discussion moderated by "Insecure's" podcast hosts Crissle West and Francheska Medina, and featured the show creator Issa Rae, executive producers Prentice Penny and Melina Matsoukas, and cast members Yvone Orji and Jay Ellis.  
Notable guests, such as Solange and designer Melody Eshani, and attendees mixed and mingled over mimosas and cocktails, while listening to beats by DJ Jasmine Solano. Guests enjoyed their drinks and food in an open indoor-outdoor space, as they awaited the doors of the screening room to open.
Season two kicked off as Issa (Rae) and Molly (Orji) navigate post breakups and microaggressions at work. Issa continues to hope for success with her tutoring program for at-risk teens at a local high school and reconciliation with her ex-boyfriend, Lawrence (Ellis). The audience was filled with anticipation as they viewed the episode, hoping for a reconnection between the exes..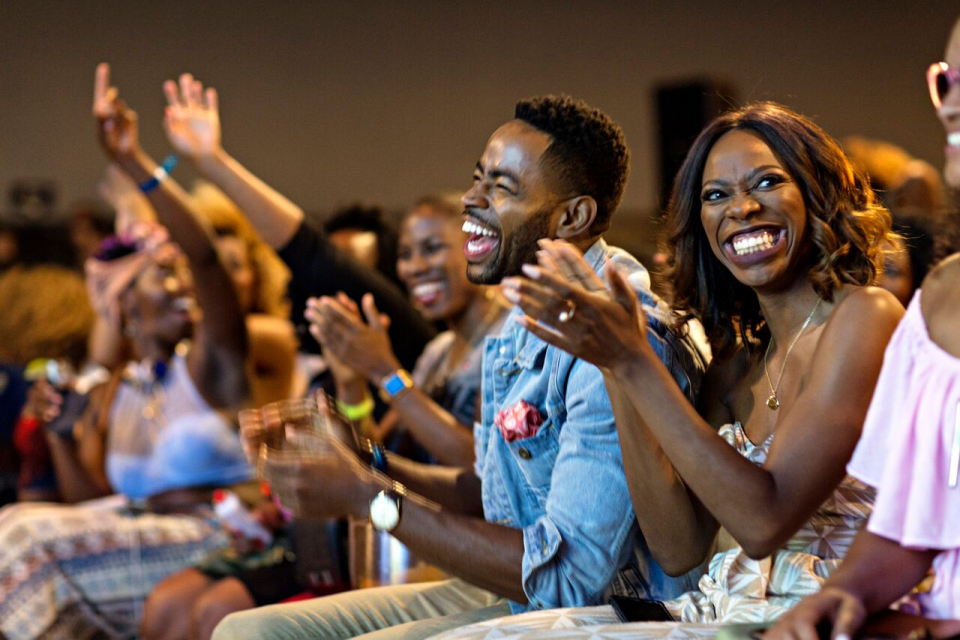 Following the showing, the cast and executive producers discussed the public reaction, support, and the success of a Black show in a White-saturated industry. "We thought we had something special and we just believed in it really hard. To see two years later and two seasons in, the support and love people have for the show just validates three people of color in the business," said Penny.
The panel also discussed the authenticity of the show and the connection fans have to it. "We are presenting people as they are and knowing that nobody is perfect," Rae said.
"The best part of what I get to do is knowing that people are connected to the characters and have such strong feelings. No one is down the middle, you feel one way or you feel the other way, whether you are siding with Issa or siding with Lawrence,' Ellis added.
Viewers will be in for a treat when the show premieres. Season two of "Insecure" airs exclusively on HBO on Sunday, July 23 at 10:30 p.m. EST.
All photos are credited to Dorothy Hong/ Team Epiphany.