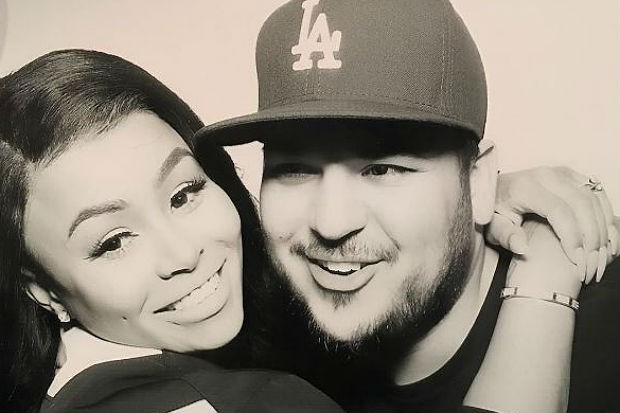 Blac Chyna told the media and court that she's terrified of Rob Kardashian in part because he has a gun and has threatened to use it to kill himself. The inference here is that if Kardashian has the temerity to kill himself, he would have no problem harming others, including the mother of his child or the child — or both.
Chyna has hired celeb lawyer Lisa Bloom to file documents with the Los Angeles County Court in L.A. on Monday, adding to her client's claims of violence. For the first time, Chyna revealed that in addition to Kardashian attacking her back in April, that same month, Chyna now says he punched her, knocked her to the ground and she ran in fear to her bedroom, where Kardashian punched a hole through the door to get at her.
Chyna says her fear has been amplified by the series of online attacks, as he posted naked pics of her and other personal information. She believes it "will lead to increased irrational behavior and that he might harm her in his anger."
As expected, the judge issued a temporary domestic violence restraining order against Kardashian.
Kardashian, for his part, offered his mea culpa for posting naked photos and other profane material online about Chyna in retaliation for what he believes is Chyna's infidelities and doing drugs in front of their child. Therefore, Kardashian did not contest the domestic violence restraining order. In fact, Kardashian did not even appear in court; former OJ Simpson lawyer Robert Shapiro stood in front of the judge on his behalf.
Kardashian's actions spurred a blizzard of reactions from his family, friends and celebrities, including Snoop Dogg and especially rapper T.I. Kardashian claims Tip paid Chyna to have a threesome with him and his wife, Tiny Harris.
The Kardashian clan, it has been said, is deeply concerned about Rob Kardashian's state of mind in light of his and Chyna's explosive breakup. He already suffers from deep depression and radical weight gain that has impacted his health. They are worried that this latest episode might send him spiraling even further.