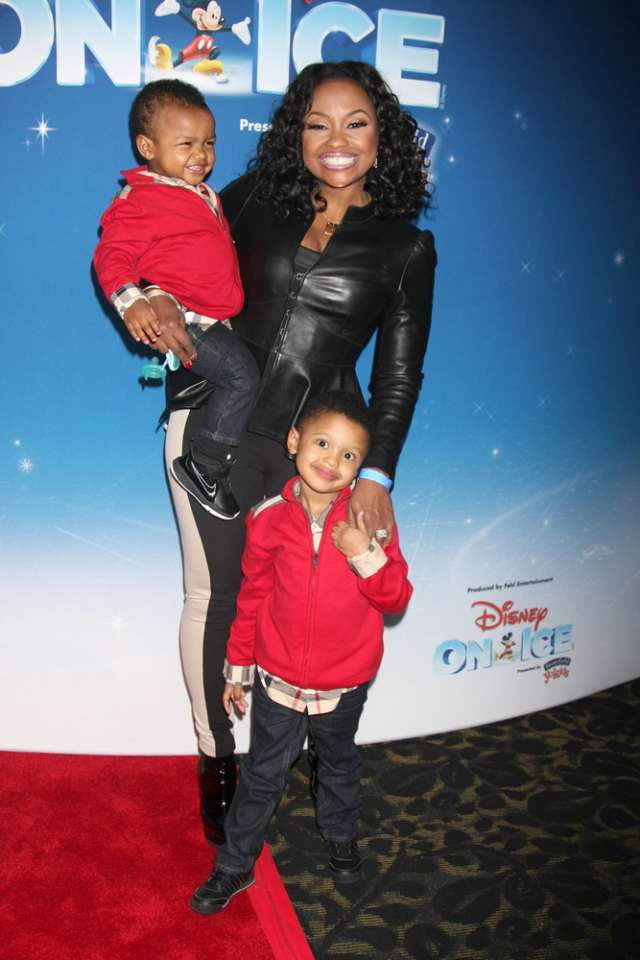 "Real Housewives of Atlanta's" Phaedra Parks and Apollo Nida officially separated in 2014 after five years of marriage. We've reported on several occasions the reality TV couple was divorced. Well, now it's officially official. Parks claimed their divorce was final in November 2016. However, the judge threw out the case after Parks "intentionally misspelled the parties names" as "Nita" instead of "Nida." The judge reportedly also learned Nida was given the impression he would attend future divorce hearings from prison, which is impossible.
Nida, who is currently serving an eight-year sentence for racketeering at Fort Dix Correctional Facility in New Jersey, is now engaged to Pennsylvania realtor Sherien Almufti.
As part of their custody agreement, Parks and Nida will share joint legal custody of their two sons, Ayden, 7, and Dylan, 4. Logically, this will begin upon his release from prison.
This summer, Parks returned to the greater Flint, Michigan, area this year to host her summer youth camp. She held her annual Camp Impact 2017, in conjunction with the YMCA, at Camp Copneconic. We reported earlier, her goal in hosting the camp was "to remove the toxic stress of their communities and allow them to experience a sense of support, hope, belonging and nature."