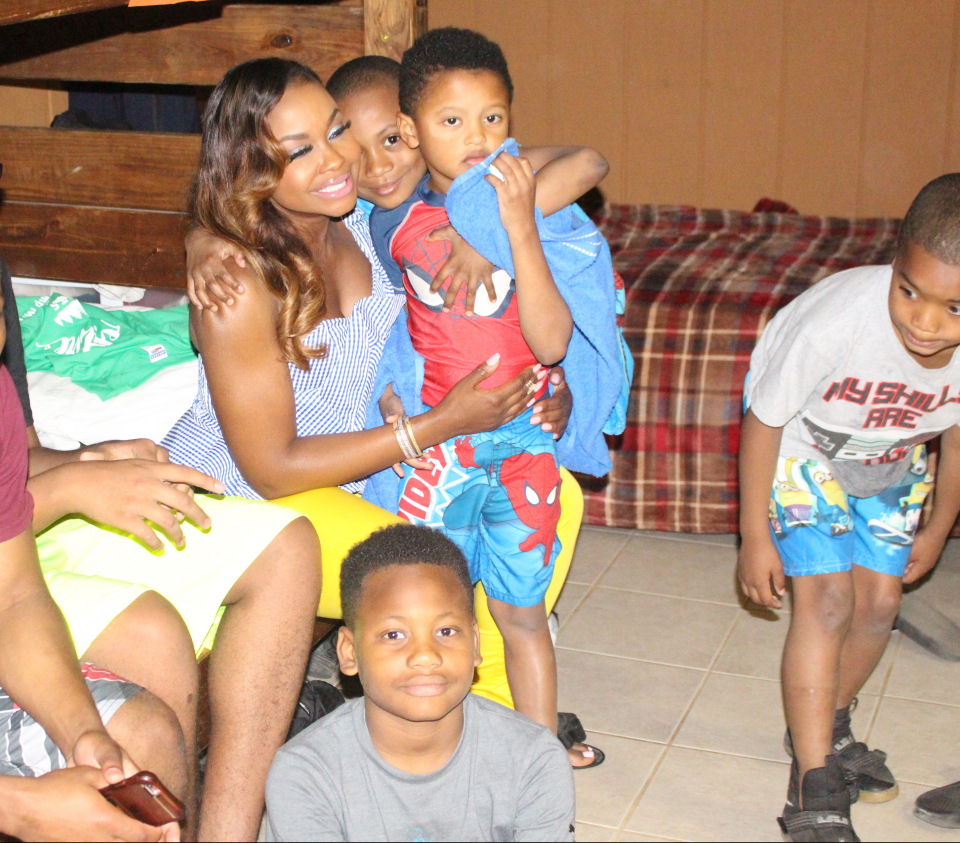 It was wonderful to see Phaedra Parks in a different element, interacting with and loving on kids from her annual summer camp. Staying true to the mission of the Phaedra Foundation of "We build vibrant communities, develop responsible young people, and create resilient families'" Parks returned to the greater Flint, Michigan, area this year to host her summer youth camp, where she is doing exactly as her mission states.
This year, Parks held her annual Camp Impact 2017, in conjunction with the YMCA, at Camp Copneconic in the Flint, MI area. The camp is a collaborative opportunity to provide a free six-day, five-night camp experience to the youth of Flint. Her goal in hosting the camp was "to remove the toxic stress of their communities and allow them to experience a sense of support, hope, belonging and nature."
It was evident that Parks exceeded her goal as the children at the camp were surrounded in a zenful environment that included grassy knolls, lush green trees, a beautiful lake and the peace and serenity of the camp site. Parks went around and visited with the children in their cabins during their "rest" period. It was clear that she is definitely one celebrity who has not forgotten about the residents of Flint and their catastrophic water crisis.  In addition to the camp, Parks makes periodic visits to Flint throughout the year to help ensure she continuously makes a difference in Flint residents' lives. She, however, holds a special place in her heart for helping one of Flint's most precious resources: the children. And to see her laughing, singing and playing with the kids at her camp was a complete joy.
The camp kids quickly took to Parks like she was a sister, aunt, cousin or even a close friend. They also welcomed Ayden, Parks' 7-year-old son, with open arms as he blended right in with the rest of the camp kids. It was very apparent that the kids identified with Parks' Southern hospitality and were able to communicate with her freely and openly. They instantly connected with Parks by giving her plenty of hugs, kisses and a very warm reception.  It was great to see the faces of kids laughing, frolicking and playing outside, without their smart devices. As we walked throughout the campsite, you could see the children casually speaking to her and stopping to briefly give her an account of their day. It was all love.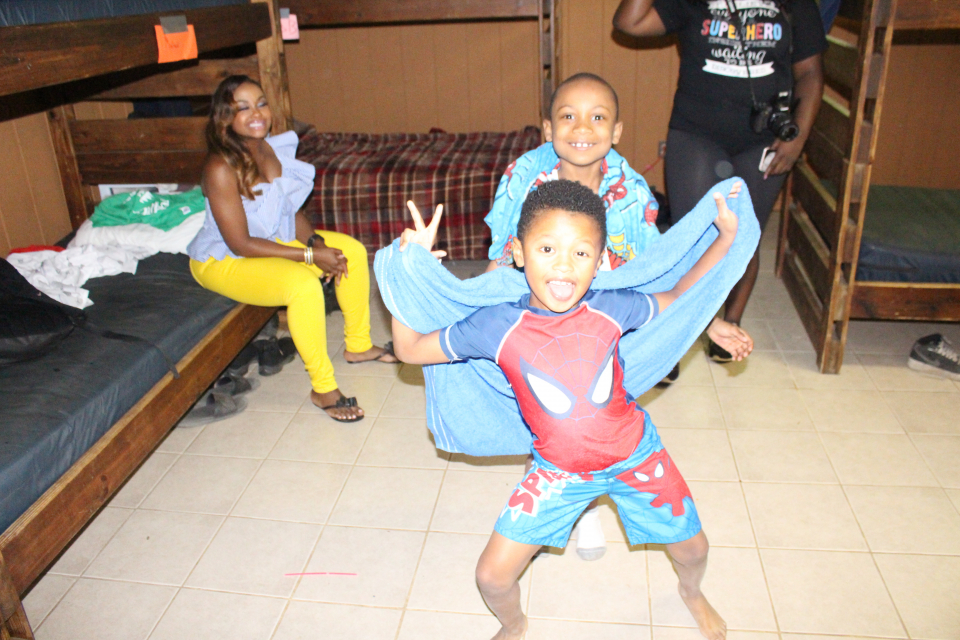 Rolling out captured some of the priceless moments the kids shared with Parks in the following pages. Be sure to check out the entire photo gallery below as well to get a different glimpse of how Parks is normally portrayed in the media.
Also, click on the subsequent pages to see several videos of Parks in action with her "babies." You may be surprised to see how comfortable the kids felt with "Ms. Parks," as they so affectionately called her.
Sound off in the comments section to share your opinion of the "camp" version of Phaedra Parks.
Photo gallery by Porsha Monique for Steed Media.