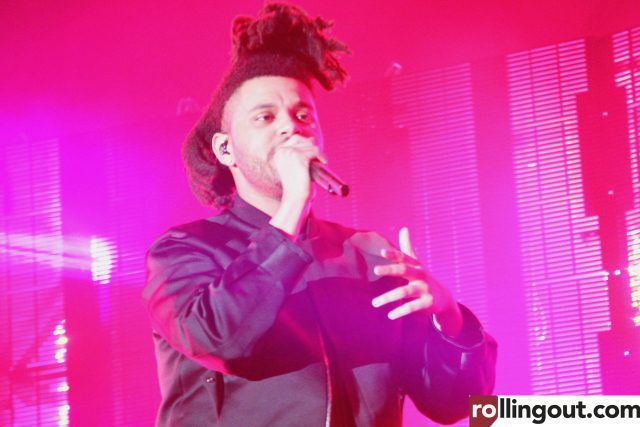 The Weeknd has reportedly planned a romantic vacation to celebrate Selena Gomez's 25th birthday.
The 27-year-old musician – who has been dating the brunette beauty since January of this year – has been busily organizing an unforgettable trip to mark Selena's big day on July 22.
A source explained: "Selena is counting down the days until her birthday in less than two weeks because she'll be seeing her boyfriend. He's taking her on a surprise vacation."
According to the source, The Weeknd, whose real name is Abel Tesfaye, has already informed Selena of his plan to whisk her away, but he's remained tight-lipped about where they'll be going. Although Selena remains in the dark about his plans, she's already excited by the prospect of spending some alone time with her boyfriend.
The insider told HollywoodLife.com, "She has no idea where they are going, but he has a break in his tour and has told her he's taking her somewhere. She's super excited!"
This comes shortly after The Weeknd reportedly requested to have a "100-inch television" shipped to his dressing room at Wireless Festival so that he could play Nintendo's Mario Kart before his set. The Starboy hitmaker was tasked with closing the three-day music extravaganza in London, and he decided to relax ahead of the gig by playing some video games.
Selena was rumored to have been among the crowd at the festival, but she wasn't spotted alongside her boyfriend.  An insider said: "There was said to be sightings of Selena on site, but she cleverly managed to avoid all cameras."