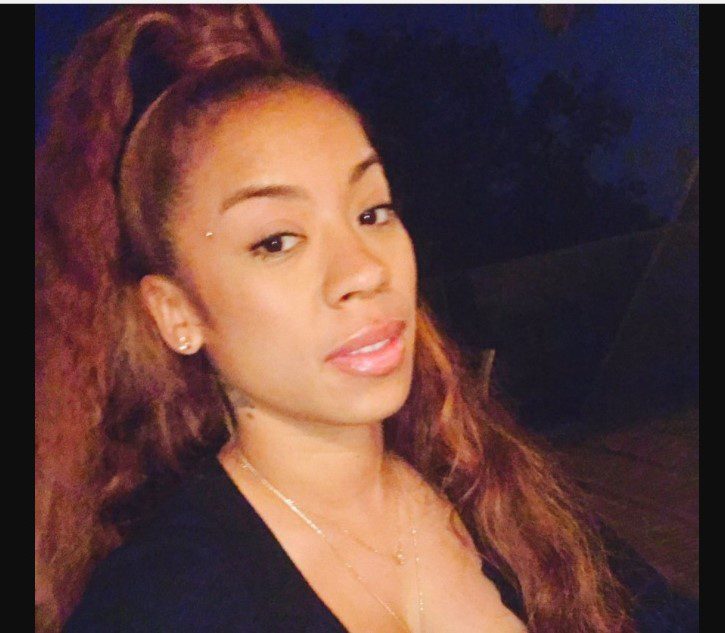 Keyshia Cole made headlines when it was announced that she was joining the cast of the popular Hollywood version of "Love & Hip Hop." Like any other cast member, Cole is laying her private life out there for the world to see and what fans will be seeing is her complicated relationship with her ex-husband, Daniel "Boobie" Gibson. And what is perhaps the most shocking reveal about her upcoming storyline on the show is that she's still living with Gibson, despite their messy public divorce. In a recent interview, Cole explained why she decided to continue living with Gibson, even after the split.
In a new interview with E!'s "Daily Pop," Cole explains that she felt compelled to keep her family under one roof because she didn't grow up with her father and she wanted her and Gibson's 7-year-old son, Daniel Hiram Gibson Jr, to live life with both of his parents around.
"You know what? I didn't know my biological father growing up. So — it's kind of a strong, emotional situation for me… because I want DJ to have everything that I didn't. You know what I'm saying? Even though he's done a lot in the marriage that was like, Okay the ultimate no no. But you know what? It's not about me and him at this point. My son is 7. He needs his father," Cole explained.
Cole then revealed that another reason she wanted her and Gibson under the same roof is because her exhusband is experiencing some financial difficulties and she wanted to help him in his time of need.
"And…Daniel is going through some financial things and I feel like you know what – we still…we're co parents. At the end of the day, if I can help, I would want him to do it for me if I were in that predicament. And all that matters is that DJ is there with them and we get to see him," Cole said.
When asked for further details about her relationship with Gibson, Cole replies that fans will just have to watch the show to see how things turn out. But considering that she's living with her ex, we've no doubt that this is going to be very a dramatic introductory season for Cole on "Love & Hip Hop Hollywood."