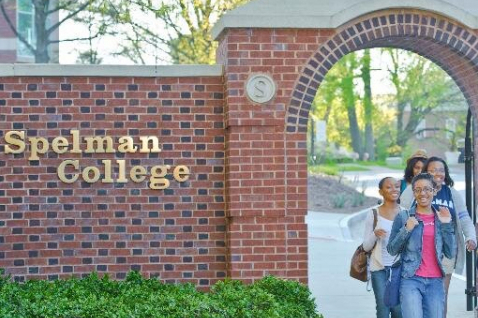 This past week, HBCU powerhouse Spelman College announced that it would be creating two scholarships to award to LGBTQ students.
The Levi Watkins Jr. Scholars Program "will call attention to the importance of making visible the courageous and significant work of LGBTQ scholar activists within and beyond the academy, especially at HBCUs," Spelman Professor Beverly Guy-Sheftall said in a press release.
The scholarships will be renewable $25K scholarships, with recipients to be named this upcoming fall.
Additionally, the historically Black college announced that it would be beginning a lecture series in which issues of race, gender, and sexuality would be examined.
"[T]his gift will present new opportunities for critical conversation on race and sexuality with distinguished scholars and thought leaders, and provide a platform to recognize campus LGBTQ advocates and their scholarly achievements," said Spelman President Mary Schmidt Campbell.
Beverly Guy-Sheftall, who is the founder of the Spelman Women's Research and Resource Center, launched the lecture series in May and pledged $100K to its cause. The series will see activists, organizers, and scholars alike coming to Atlanta to start a conversation.
Watkins was Guy-Sheftall's cousin and a member of the Women's Research and Resource Center's National Advisory Board from its establishment in 2008 until his death in 2015. He implanted the first automatic heart defibrillator in a patient and was instrumental in recruiting minority students to the Johns Hopkins University School of Medicine.
For years, the Black community had been seen as holding a very conservative collective view of homosexuality, often to the community's detriment. Because of the shame and stigma attached to being a Black homosexual, it hatched a parallel sub-culture that became known as the "down low" — people who lived as heterosexuals publicly but were homosexual behind closed doors.
This scholarship goes a long way toward countering the long-held image of Blacks as being virulently homophobic.