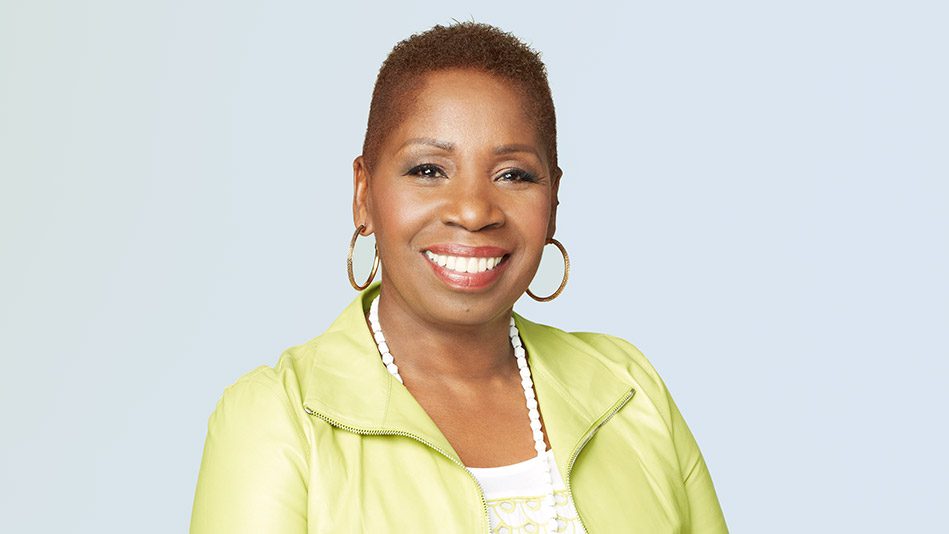 Iyanla Vanzant was the keynote speaker at the 2017 National Book conference in Atlanta, July 27-30.  While receiving the Walter Mosley Author of Distinction Award during a dinner at the Intercontinental Buckhead, Vanzant delivered a moving keynote address to a room filled to capacity with book lovers and writers. She greeted guests warmly but reminded them throughout the evening that she was not a reality star and doesn't consider her top-rated show on OWN as reality television.
"If you are feeling uncertain about the future of this country, about your future. I have two words for you; fear not," Vanzant charged the crowd. While never mentioning the president's name directly, Vanzant referenced some of the confusion and anxiety the county is undergoing due to its leadership. "I don't pay attention to anyone tweeting orders," she laughed. '
On a more serious note, Vanzant reminded the crowd comprised mainly of Black women of their heritage and suggested that strength was a part of their DNA. "You come from a stock of women who without having Tylenol or Excedrin or Midol would go into the field, squat and birth a baby and then put the baby on their back and continue picking cotton. You come from strength, tenacity, it's in you. Fear not," Vanzant said earnestly.  She continued speaking of some of the conditions slaves endured compared to the issues we deal with today, especially as Black women. "Pull from the spirit of your ancestors to get you through. They are there cheering you on. Letting you know that you can do it. If you get quiet you can hear them chanting. You can do it."
Vanzant also shared a recent personal testimony where she almost died while vacationing in Jamaica. She says she was reminded all over again how precious life is and dedicated herself even more to walking in her purpose. "When you see me, come and speak to me. I'd rather you speak than ask me to take a picture. Asking me for a picture makes me uncomfortable because I'm not a celebrity. I'm a teacher. I'm a mother. I'm a grandmother, and now I'm an elder. Can you believe that? But celebrity no. I'm just doing my ministry and that happens to be on television. It's not reality TV," she said adamantly.
While many have come to know Vanzant from her television show "Iyanla: Fix My Life" on OWN, she insists the show doesn't fit the bill of reality television. "No my show is about me doing the work, I was put here to do and it just happens to be unscripted and is on television, but please let them know it's not reality television."
Although she didn't want to be grouped with other reality stars, Vanzant refused to bash anyone in particular. "I'm happy to see so many of us on television. I'm just not supportive of some of the ways we show up and represent ourselves."
Vanzant shared a prayer with participants and invited them to visit her page to share it with others. "We are in a time when prayer and God are going to be the only things we have. You must rely on G-O-D."
You can see the prayer Vanzant referenced here: www.iyanlaprays.com.