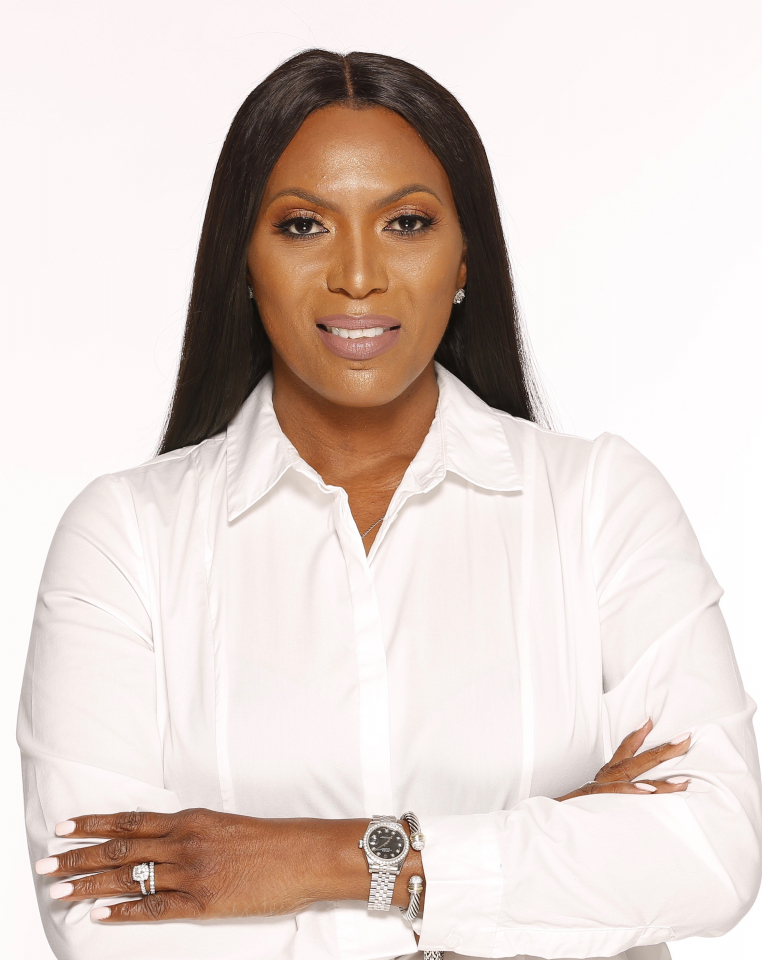 Born and raised on the beautiful island of St. Croix, Ramona Griggie is the founder and CEO of Express Smile Atlanta (ESA) located in College Park, Georgia. Founded in January of 2015 in her living room, ESA is an LED-based system that is used to whiten your teeth in the comfort of your home. In the first year of operation, ESA sold over 1M systems, quickly making it the go-to home teeth whitening solution for celebrities such as Ciara, Kevin Hart, and the Kardashians.
With such strong celebrity endorsements across social media platforms, ESA was propelled into the national spotlight in the summer of 2015 and garnered media coverage from outlets such as US Weekly, Cosmopolitan and ABC's "The Doctors." "I was so overwhelmed by the initial explosion of the line. I knew it was time to expand to a brick and mortar to accommodate my VIP clientele," says Griggie, and in the fall of 2015, the Express Smile Atlanta flagship store opened its doors. With six whitening stations and certified technicians, the location now hosts private whitening parties and has been visited by several celebrities including Rob Kardashian.
Griggie has been married to her business partner, Willie Griggie, for 17 years. She is a mother of four children, including Super Bowl 50 champion Juwan Thompson of the Denver Broncos.
With Express Smile Atlanta showing no signs of slowing down, Griggie is working to take the brand into big-box retailers. Additionally, she is stepping into the world of book publishing to release a series of titles that will detail her system to running a successful company along with workbooks for the aspiring entrepreneur. As she continues to build her company, Griggie travels across the U.S. to participate in women empowerment and entrepreneurial events as a motivational speaker.
Here's her interview.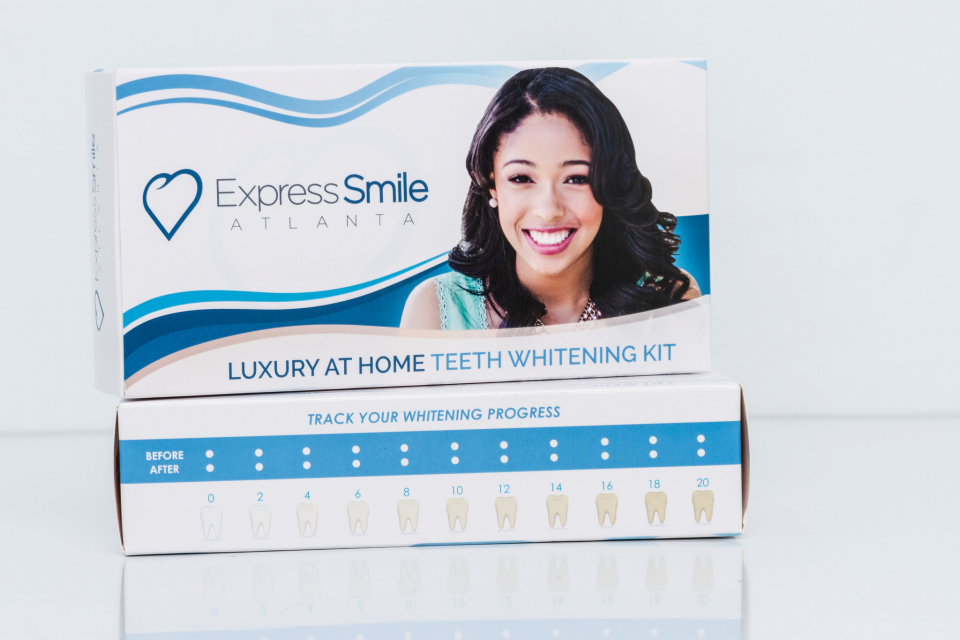 What is your day-to-day like at work?
It's usually pretty busy dealing with management of staff, suppliers and the different service providers I use. But for the most part, it's very structured to ensure orders are fulfilled and things run smoothly in the warehouse.
What inspires you to show up at work every day?
Being able to work for myself is always inspiring and in order to keep doing so and growing my brand, I know I have to get up every day and give it my all to make sure my children have a great future.
How did you determine your career path?
I knew very early on that I wanted to be an entrepreneur. I was a member of Future Business Leaders of America. I loved dressing up in my blue polyester suit on Fridays for our meetings. You couldn't tell me a thing. I was fly! Hot (island weather in long sleeves) but fly. I started my entrepreneurial journey selling popcorn. I would buy a box of popcorn and resell the packs to neighborhood kids.
What industries connect to your career choice?
Definitely the beauty and health industries. A lot of people think teeth whitening is a vanity thing but it really helps with oral hygiene and self-confidence.
Describe the skills that will be essential to future business leader and innovators?
I think future business leaders need to equip themselves with knowledge in several areas, not just their primary field because the traditional way of doing things is great but there are so many new platforms that you can utilize to help grow a business including social media, Guerilla marketing, experiential marketing, etc.
Describe innovative methods you apply to your business and life.
I always try to be a step ahead of the competition. We use social media as a huge part of marketing but that landscape is constantly changing so we find creative ways to pair social media with other marketing efforts.
How do you set goals and evaluate your success?
I'm a huge goal setter and I believe in writing them down and holding myself accountable.
Who do you consider your peers in your field? How have they supported you? What best practices have they shared?
Ironically, I don't have any peers in this field. It's great that I'm paving the way for African American in this industry but I haven't had the luxury of learning from peers or mentors. I've had to take classes, do a lot of reading and research to learn about the best products. One thing I pride myself on is using FDA approved whitening gel that is made in the U.S. I think having a safe product that I can stand behind is definitely the most important best practice.
Name your favorite role models for success in two different industries.
I love Michelle Obama for her philanthropic efforts and setting such a great example for African American women and I respect Kris Jenner because I think she has a wealth of knowledge in business.
Names three books that changed how you saw life that you would recommend to others.
Acts of Faith by Iyanla Vanzant really helped me to believe in myself and the path God has for me. This book helped me change my life! I'm also reading The Millionaire Next Door by Thomas J. Stanley for the second time. This book talks about how to acquire businesses, properties, etc. that can create residual income but most importantly the hard work and discipline it takes to maintain wealth. I highly recommend these book to anyone. They offer great perspectives.
Describe why lifelong learning is important to you.
Life long learning is important because as a wife, mother and business owner, I am always trying to be the best I can be and the only way to do that is to embrace learning and understanding that it is important to evolve.
Describe the voice of success that you hear in your head.
The voice of success says, "Mona, you have to go hard every day." "Mona, be smart and only take calculated risks." "Mona, you can do whatever you put your mind to."
Community success based on what you do in the community means what to you?
I think it's important for young children to be exposed to sports, art, culture, etc. so they learn about different opportunities and stay out of trouble. My family and I volunteer at local summer camps each year and provide mentorship.
What role does technology play in your daily life?
My business is e-commerce-based so it plays a huge role. Ensuring that we use the best platforms and that my staff and I have access to the latest technology helps to make sure we are running efficiently.
What software and technology tools have made the biggest difference in your life?
Shopify and IOS software are the most used tools for me. Express Smile Atlanta is on Shopify's platform and I can't go anywhere without my iPhone.
Define your personal culture.
I believe in working hard to achieve your dreams and being enterprising. I have taught my kids at a young age to start businesses so they can be self-sufficient. It's also important to me to create a path for generational wealth so even though we have a multi million-dollar company. I am a cautious spender.
How does music impact and influence you?
I love music. One of my favorite groups of all time is Jagged Edge. Music gets me going and always serves as a pick me up.
Describe your favorite vacation spot.
Wow. There are so many. But, I really enjoy the Bahamas because my family and I have created so many memories there.
If you could change one thing about the world, what would it be?
I wish people were more kind. I think that would make such a better world to live in.
If you could change one thing about yourself, what would it be?
Sometimes, I think I'm too hard on myself. That success voice in my head can sometimes be a bit much so it's important for me to sit back and take it all in and know that I have accomplished some great things and it's OK to enjoy them.