Black Girls Rock definitely brought out the women not only about their business in life but also the ones conscious of making statements through their hairstyles, choice of clothing and inspirational quotes. Taraji P. Henson immediately let the audience know that since third grade she's been a woman always serious about her hair. Her new natural colored 'fro was gorgeous.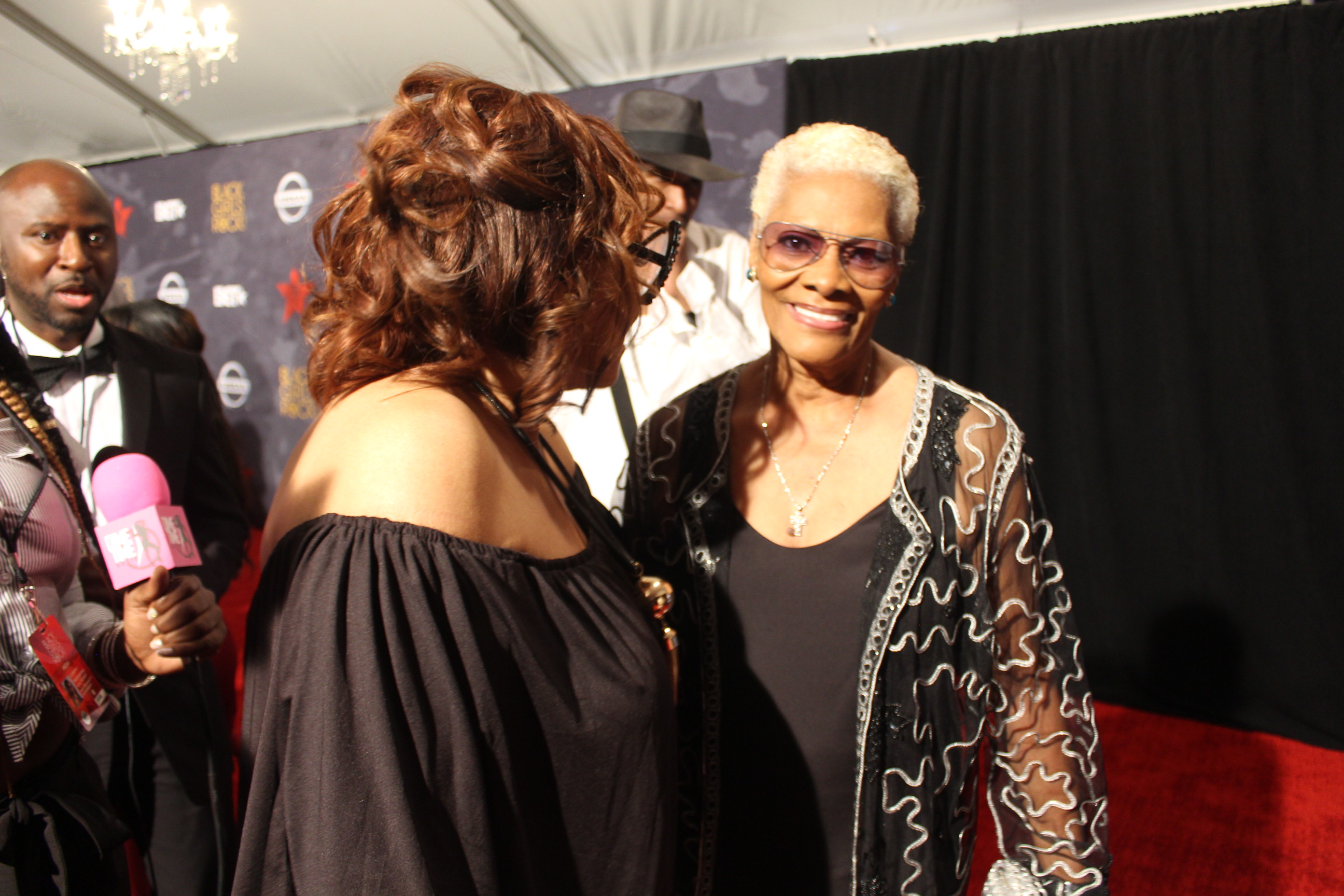 Dionne Warwick had the most beautiful silver tresses with gold streaks on the side.
"Black-ish" honoree Yara Shahidi always finds fun ways to rock her natural curls. From her copper heels with the matching bag to her classy but business sexy purple shimmery dress accompanied by Yara's head held up high, she definitely looked like a woman ready for Harvard University.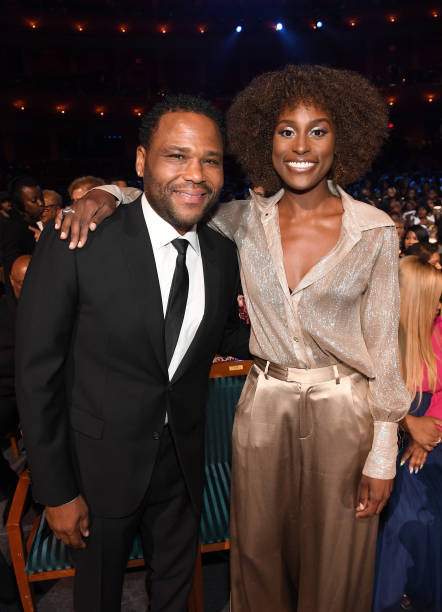 The "awkward black girl" Issa Rae is no longer "insecure" when she is amongst her celebrity friends and fast rising fame. Hopefully, the next awards show she will have a little more time and friendly smiles for the media so she can have that Anthony Anderson longevity rate in the industry.
We couldn't forget the boss lady, executive producer Connie Orlando, senior vice president for Specials, Music Programming, and News, appointed to serve as the interim head of Programming for BET Networks since the Stephen Hill shakeup. Orlando always looks like the perfect boss lady whether on the red carpet or in the board room.
We have no idea how she manages to sleep let alone get all dolled up as she also holds the title executive producer of Black Girls Rocks, which we know is a show that's very dear to her heart. Posing with Production CEO of Jesse Collins Entertainment, we know the show is in good hands when we see the Collins brand name on credentials.
Maxine Waters has some choice words for President Donald Trump. "We have made sacrafices, created voting rights, and we are not going to let anybody take that back. We will resist you, we will not allow you to take us backwards," rallied Waters.
Atlanta's own Vanessa Fraction was the show's warmup comic and she definitly kept the crowd entertained during the filming. Fraction is not only knee slap funny but she's easy on the eyes in her fly, gold glittered outfit. I guess it's safe to say her outfit was lit.
Tune in to BET for more. See pictures in the gallery.