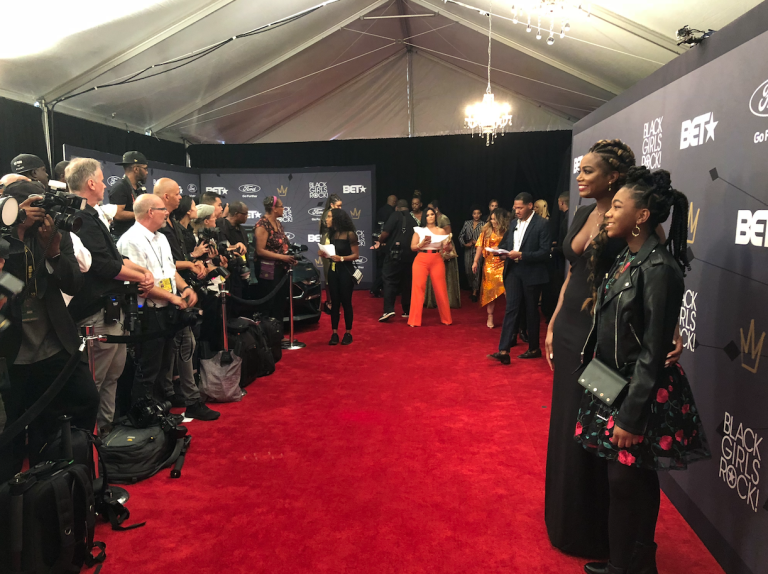 The Black girl who was emotionally crushed as she was kicked out of a Catholic school in Louisiana for wearing "unnatural" hair, was gifted with a once-in-a-lifetime dream excursion to the coveted Black Girls Rock extravaganza in New York.
How's that for karma? Or perhaps it is a case of serendipity that the teen got kicked out of the class just prior to the commencement of Black Girls Rock. 
BET, Proctor & Gamble, My Black is Beautiful and the Black Girls Rock initiative huddled and began piecing back together Faith Fennidy's fractured psyche when they learned that she was sent home for sporting braided extensions at school.
That exact same hairstyle, interestingly enough, earned Fennidy, 11, and her mother first-class, VIP treatment over the weekend, replete with walking the red carpet at Black Girls Rock, taking photos with celebrities and hooking up with #MeToo founder Tarana Burke.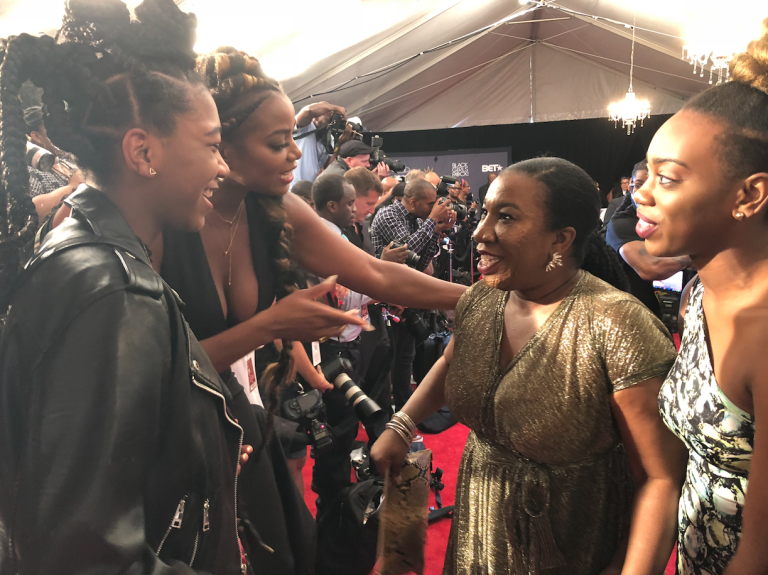 P&G flew the girl and the family to New York where Fennidy got the glam treatment by high-priced celebrity stylist Tai Beauchamp and then went shopping at Macy's so she could stunt in style on the red carpet.
"We wanted to celebrate her beauty," Beauchamp told Bossip.com. "Braids are beautiful. We affirmed and supported her. We just poured into her. She told me she's not going to allow this experience to dampen her spirit."
As rolling out reported earlier, Christ The King Elementary School in Terrytown, Louisiana, a suburb of New Orleans, kicked Fennidy out of school for not being in compliance with their new "natural hair" policy. When Fennidy and her mother tried to come back with a different style the next day, school officials argued that Fennidy's hair still did not meet the school's minimum standards.
After Fennidy was kicked out of class the second time, her mother, Montelle Fennidy, decided to remove her from the school altogether. But not before the daughter was captured on camera sobbing because of the school's ruling.
But what took place 2,000 miles away in The Big Apple overshadows the young girl's humiliating experience tenfold. Montelle Fennidy said the family was blown away by their entire experience at Black Girls Rock.
"It's been a difficult week for Faith and our family but she's so excited to visit New York and everyone's been so encouraging and kind," the mom said according to the entertainment website. "She's 11-years-old and definitely feeling like a very special, very beautiful little girl right now. We're thankful to everyone including P&G, My Black is Beautiful and BET who made this happen."
This is where evil was trumped by the kindness of strangers, the mother intimated.
The 2018 edition of Black Girls Rock is scheduled to air on BET on Sept. 9.