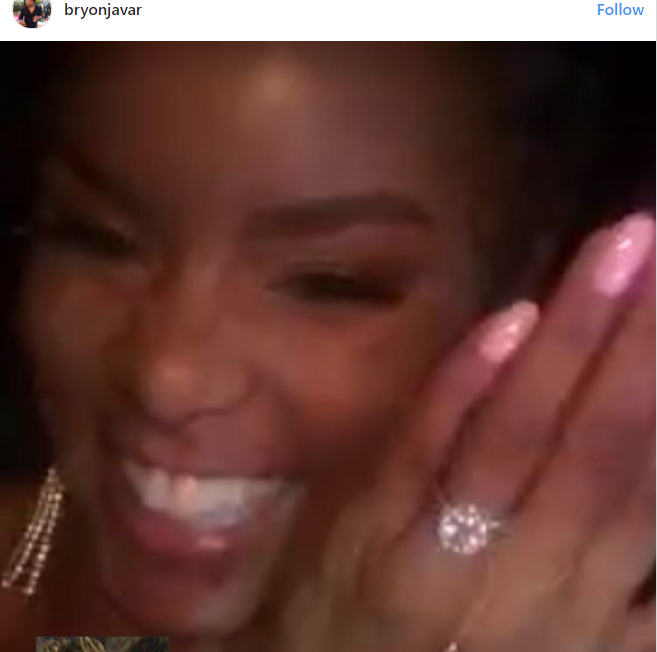 Former Desinty's Child star Letoya Luckett could have let her heart grow cold after her marriage to Rob Hil Sr. a year ago failed after just two months. But the famously praying woman announced that she is set to walk down the aisle again.
Luckett announced her engagement on Instagram.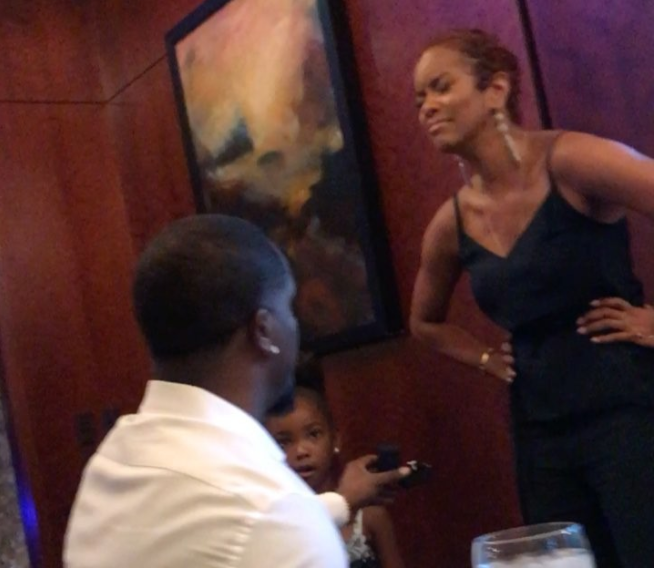 Her fiancé is reportedly Dallas entrepreneur Tommicus Walker.
Essence magazine reported that, according to photos and videos posted on Instagram, Luckett was surprised by Walker after throwing him a surprise birthday party. While she was quietly planning his party, he was secretly setting up the engagement announcement, inviting members of their families to be on hand as he got on one knee.
Luckett confirmed the news on her Instagram page early Thursday.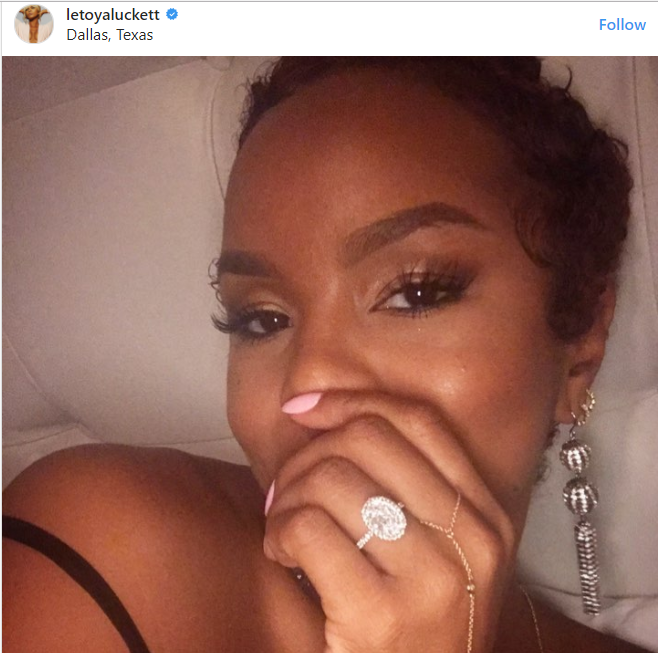 Luckett admitted she learned some invaluable, albeit painful, lessons from her previous marriage that helped her navigate the dating world again and connect with the love of her life.
"I feel it's very important to build your foundation first before sharing your relationship with the world," Luckett, 36, told Essence.
"I felt that it was important to get to know each other without any distractions or any he-said she-said," Luckett said. "I wanted to do something different with this relationship because I felt something different about him."
Earlier this year, after appearing on OWN's "The Book Of John Gray," the singer spoke with Pastor John Gray about her struggles with staying open to love after a failed relationship with Hill and her desire to find the right partner and start a family. On the show, Gray told Luckett that her husband was on the way, and his prophecy proved to be true.
"Immediately the chemistry was there," Luckett said of Walker. "We started talking and laughing. He's from Texas just like me. Talking to him felt like being home again. We talked for a few weeks and he still didn't know what I looked like or my full name or anything like that."
Luckett said she and Walker immediately bonded over their faith.
"After a few weeks of talking, we were praying together on the phone and reading Scriptures and everything like that," Luckett shared. And the rest, as they say, is history.
Luckett's BFF Eudoxie Bridges, wife of rap star Ludacris, was so happy for Luckett that she posted this photo on Instagram in celebration of her friend's remarkable luck in finding a good man so quickly after her divorce just a year ago.
My bestie @letoyaluckett is engaged!!! 🙏🏾🙌🏾❤️ I'm so happy for you and I can't wait to plan the wedding. 🤗🤗 God listened to your prayers and sent you a man who fears him. These two are so inspiring! They read the Bible together on the phone when they are apart and pray before going to sleep every night. They can be very annoying at times. Lol All they do is cake on the phone. You don't know how many times I've had to tell them to get off of that FaceTime. lol they cake all day 🙄🤣🤣I Love you guys! ❤️