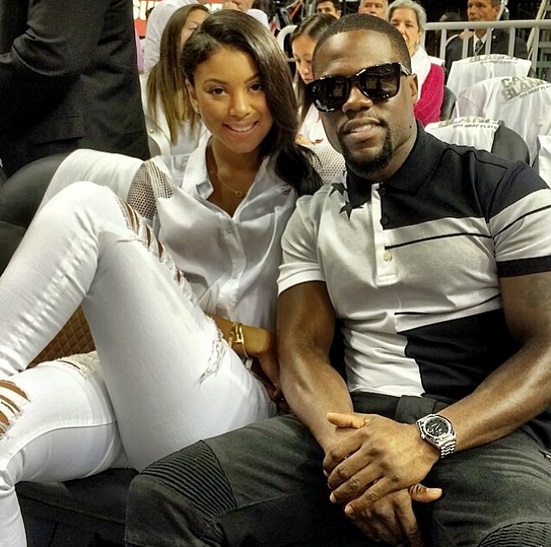 Well, that happy Hart blended family didn't last very long. Initially, they promoted and seemed proud that they were able to peacefully coexist. But that love came to a screeching halt soon after Eniko Hart tried to deny that she was initially a mistress.
Eniko responded under a fan comment on one of her recent anniversary posts with her newlywed hubby Kevin Hart that Torrei Hart spread the "lie" that she was Kevin Hart's side piece before becoming his main woman — despite the fact that the two have been together for eight years. Kevin and Torrei Hart have been divorced for only six years.
Torrei came into the comment section and blasted Eniko and then the fans finished her off. Now, she tells InTouch Weekly that the little incident put a serious dent in the progress they've made in the family and that Eniko needs to own her stuff if she's going to air the family biz on social media.
"We've just been moving forward, getting the blended family in a good place and co-parenting. This just takes us a step back.
"I feel like if you're going to respond to something like [social media comments], let's just be honest and truthful. And that's that. Right now, me and Eniko are not speaking, but me and Kevin, we're still speaking."
Well, that makes sense, seeing as how the two share two children and history together. But as for putting Kevin in the middle of her issues with Eniko, Torrei says it's not her style.
"He's no longer my husband. I don't concern myself with that. I'm only concerned with whatever goes on between me and him for [our] children. Everything else, it's none of my business. I don't see where Kevin has said anything publicly about it."