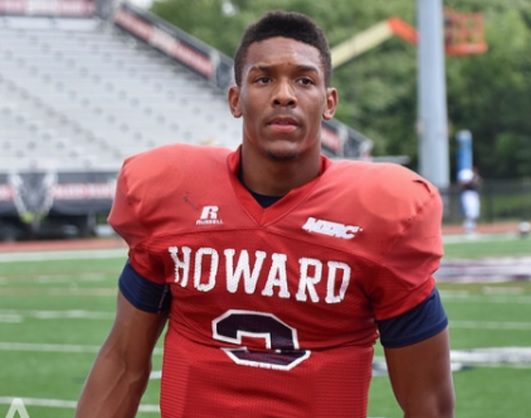 The first full official weekend for college football did not disappoint. Week one had upsets, comebacks, thrillers and heartbreaking injuries. These are the top five stories that you might have missed from this past weekend.
Tennessee outlasts Georgia Tech in double overtime
Georgia Tech appeared to be about to upset the SEC school in the third quarter. The Yellow Jackets' option offense looked like it was wearing down the Volunteers thanks to the blocking and running of Kirvonte Benson and TaQuon Marshall. The hands of Tennessee's Marquez Callaway kept the Volunteers within striking distance to help force the game into overtime after a missed Georgia Tech field goal attempt as time expired in regulation. Both teams traded punches in the extra periods, but the Volunteers came out on top after Marshall unsuccessfully tried to run in a two-point conversion in double overtime.
Freshman quarterback leads Georgia to win after Eason injury
For the second year in a row, the University of Georgia has brought in one of the top quarterback recruits in the nation to its program. Freshman Jake Fromm got his start a little earlier than expected after sophomore quarterback Jacob Eason went down with a knee injury against Appalachian State. Fromm ended the day with 143 passing yards, going 10-for-15 on passing attempts, with an 89.5 quarterback rating and zero interceptions. The Bulldogs won the game 31-10.
 Flordia State quarterback Francois out for season
By far the worst part of Florida State's 24-7 loss to Alabama was the fourth quarter injury that Deondre Francois suffered. The left knee injury is a season ending one and now the Seminoles will have to work without one of the best quarterbacks in the ACC.
UCLA comes back from 34-point deficit to beat Texas A&M
Texas A&M got so confident, running back Trayveon Williams was handed an Aggie-themed pimp stick to walk with on the sidelines after scoring one of his two touchdowns of the night. Texas A&M had a 34-point lead that slowly disintegrated after UCLA quarterback Josh Rosen threw seemingly magical touchdown after magical touchdown in the fourth quarter.
Cam Newton's little brother and Howard upset UNLV
Howard freshman quarterback Caylin Newton accounted for a total of 330 offensive yards and three touchdowns en route to a 43-40 victory over the UNLV Rebels. The upset is the biggest in the history of college football betting. Howard was a 45-point underdog heading into the matchup. The next biggest upset was 39-point underdog Stanford going against USC in 2007.