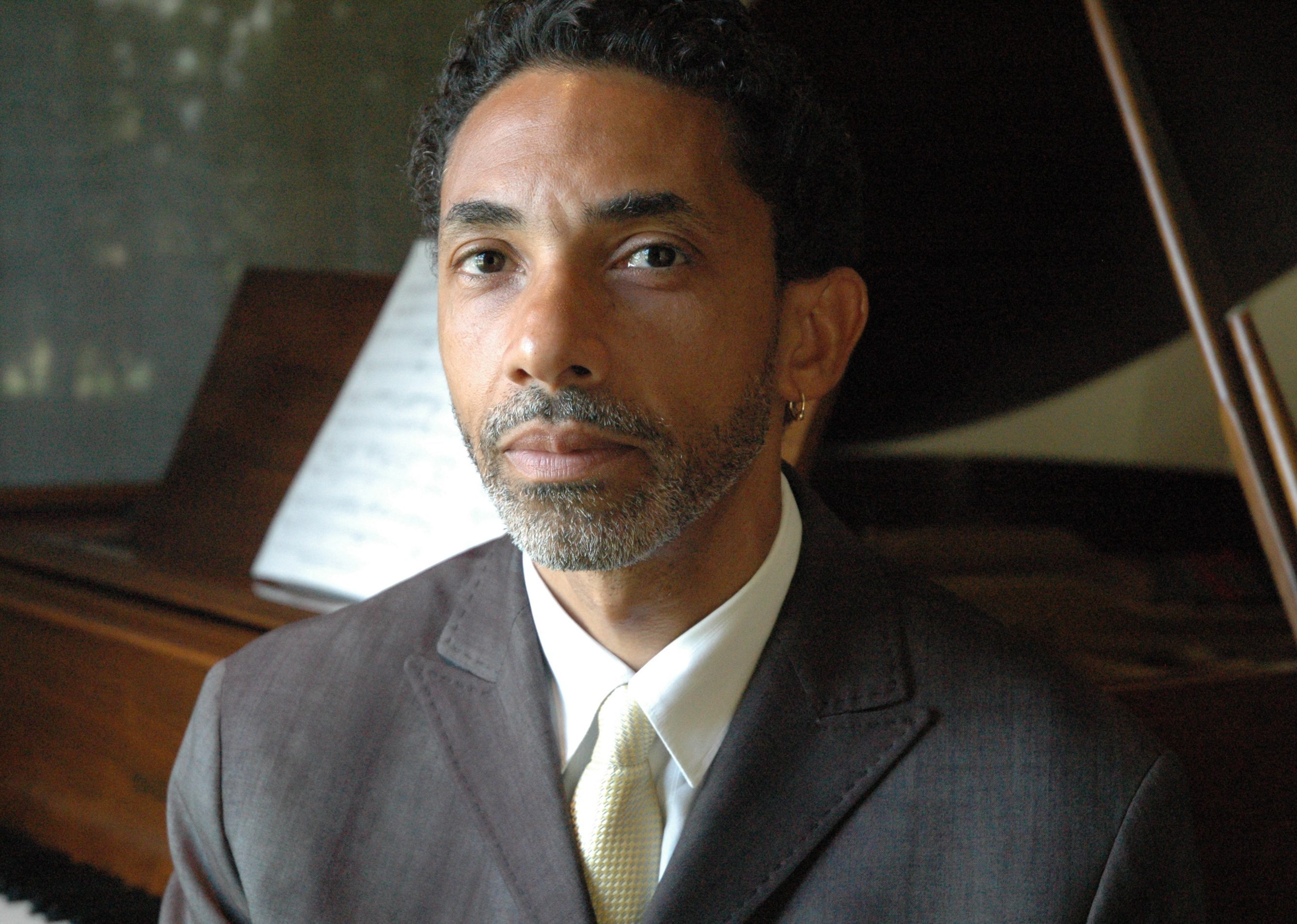 Considered one of the most important composers and pianists in 20th-century music, Thelonious Monk is one of the most enigmatic figures of his era. Noted professor Robin D.G. Kelley will be delivering a lecture titled Thelonious Monk: An American Original based on his highly acclaimed 2009 book, Thelonious Monk: The Life and Times of an American Original, at the 2017 Hyde Park Jazz Festival, Sept. 23-24, 2017.
Talk about the research for your book and the subject matter that you chose to focus on.
I spent 14 years researching and writing Thelonious Monk. About a half dozen of those years were spent convincing the Monk family to speak with me and grant access to materials, and other friends and family members with valuable memories and information. Once I won the trust of Monk's son (drummer and bandleader T.S. Monk or Thelonious) and widow, Nellie, many doors opened up. At the same time, most of what I uncovered was the result of years of research in archives and from other sources from around the world.
Much of my work dispelled common myths about Monk as an eccentric, taciturn, almost child-like genius who lived in another world, was largely self-taught and lacking technique, etc. These representations were not only untrue, for the most part, but I trace their origins to very specific publicity campaigns going back to the 1940s.
My book covers the entirety of Monk's life, placing special emphasis on his childhood and early education — in other words, how Monk became "Monk," thanks to his family, teachers, neighbors and friends, and the vibrant cultural environment in which he grew up on West 63rd St., in Manhattan. Finally, this is a love story (less a tragedy than a romance). It is about Monk's love and utter devotion to music, nurtured by the love and utter devotion he enjoyed from his mother, his immediate and extended family, his community, and his wife Nellie. They made it possible for Monk to be who he was and focus his attention on creating music that broke from the mainstream, yet is deeply rooted in tradition.
What was the most surprising thing you found doing your research?
Many things: First, he was completely engaged in his community growing up in the San Juan Hill neighborhood of Manhattan. His education at his neighborhood community center and the extent of his private lessons. The depths of musical knowledge completely debunks the myth that he was self-taught and also gives an alternative depiction of Black music education in a community context. He wanted a hit; he wanted to make money, so the reclusive, disengaged artiste is a false characterization of Monk. And he tried very hard to get a hit, which explains why many of his early compositions were written with lyrics in mind.
Monk was a committed family man; at one point, he was virtually a house husband by day, changing diapers, cooking, caring for the kids. His approach to child-rearing was incredibly progressive. And in the end, Monk lived a very full life and he worked. This is an essential quality of the man, and a forgotten factor about the jazz musician: he had to work like the devil, and so did Nellie, just to make ends meet. Even when he reached the pinnacle of fame, he worked and traveled constantly. His schedule at times is dizzying.
Please share a little about the upcoming lecture for the Hyde Park Jazz Festival.
Since this is the Hyde Park Jazz Festival, I will be devoting some time to Monk's Chicago experiences, his meeting with writer Frank London Brown, his initial encounters with the likes of Wilbur Ware and Johnny Griffin; his gigs at the Bee Hive Lounge and the Hotel Pershing, The Beige Room, the Jazz Showcase, the Civic Opera House, etc. However, given that this is his centennial celebration, I will share snapshots of Monk's private life and rare homemade recordings and photos that capture how Monk became "Monk," how Nellie and his family struggled to support him in hard times, what happened when he hit the pinnacle of his fame, and why he eventually decided to stop playing altogether.
Professor Kelley is a Gary B. Nash endowed chair in U.S. history at the University of California, Los Angeles. Professor Kelley's research has explored the history of social movements in the U.S., the African Diaspora, and Africa; Black intellectuals; music; visual culture; contemporary urban studies; historiography and historical theory; poverty studies and ethnography; colonialism/imperialism; organized labor; constructions of race; Surrealism, Marxism, nationalism.
Professor Robin D.G. Kelley will speak at the Logan for the Arts: Screening Room, University of Chicago, 915 E. 60th St., on Saturday, Sept. 23, 2017, 2:30-3:30 p.m. For a complete schedule of happenings and events, check www.hydeparkjazzfestival.org.