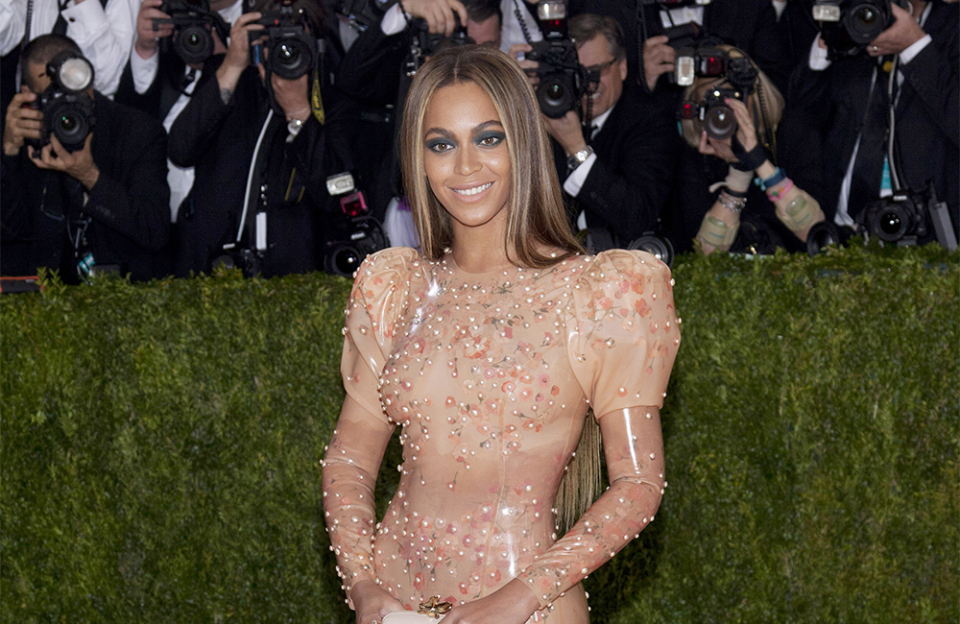 Beyoncé's black and gold geode-style birthday cake cost upwards of $3,500.
The "Love On Top" hitmaker celebrated her birthday at the Made in America festival in Philadelphia on Sunday, where she watched her husband Jay-Z perform.
And when it came to the cake, no expense was spared for the lavish black and gold geode creation, which was created by the Cake Life Bake Shop.
Co-owner Lily Fischer said, "Obviously we were looking at [inspiration] and things like that, but making the cake is a two-day process."
While a source added to the New York Post's Page Six column, "Last week, a call came into Philadelphia's Cake Life Bake Shop requesting some cakes and cookies for New York clientele who were coming down for the Made In America festival over the weekend. The caller asked for various items and then specifically black-and-yellow-coloured items, including a black and yellow geode-themed cake … They escorted the cake and cookies to a private area behind the festival stage."
Meanwhile, Beyonce's mother Tina Lawson previously left a tribute to her daughter on social media to mark her 36th birthday.
She wrote at the time, "36 years ago God Chose me out of all the women in the world to be your mother! How blessed could i be ? Not because you are a super talented , smart business woman and one of the biggest superstars! Its because you are the kindest most generous , thoughtful , intuitive , loyal , humble , funny , grounded, grateful and loving human being. I am proud to be your mom ..Happy Birthday Baby! I love you with my whole heart (sic)"