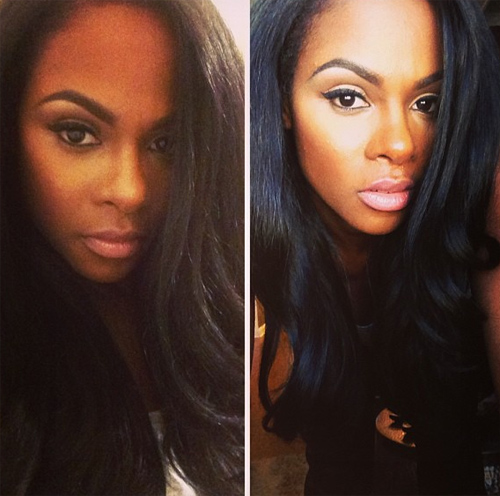 John Legend, the multitalented musician, activist, Trump detractor and producer behind the riveting "Underground" television series, is now tackling another untold story from Black American history: "Black Wall Street."
According to reports, Legend is now using his Get Lifted Film Co. to join forces with actress Tika Sumpter to create this series based on Black Wall Street for the television station WGN.
"We're so excited to continue to grow our relationship with WGN America," Get Lifted's Mike Jackson told Deadline. "Our experience working with them on 'Underground; has been fantastic. Additionally, we're looking forward to working with our friend Tika Sumpter to help tell this incredible story that many people know nothing about."
The Greenwood neighborhood in Tulsa, Oklahoma was once home to the highest concentration of African-American businesses and wealth in the U.S. during the early 20th century. It was popularly known as "Black Wall Street" until the Tulsa race riot of 1921. The Oklahoma state government, along with the assistance of Tulsa's racist White residents, massacred hundreds of Black residents and torched the neighborhood within hours.
The riot was one of the most devastating massacres in the history of U.S. race relations, destroying the once thriving Greenwood community. But White historians and revisionists have never been open to discussing it.
In addition to the now defunct "Underground" series, John Legend's production company is also behind "Turn Me Loose," an Off-Broadway production about comedian and activist Dick Gregory, and "Southside With You," a film about the Obamas.
In addition to being a highly-decorated singer/songwriter/producer and aficionado of African American history, Legend has been fearless in speaking his conscience publicly. He's been particularly aiming his ire at current president Donald Trump on many subjects, including the fact that he believes Trump has been very sympathetic to the Alt-right movement and White nationalism; that Trump has taken steps to overturn former President Barack Obama's educational reforms; that Trump wants to repeal Obamacare; and he also believes Trump lacks the proper decorum to occupy the White House.