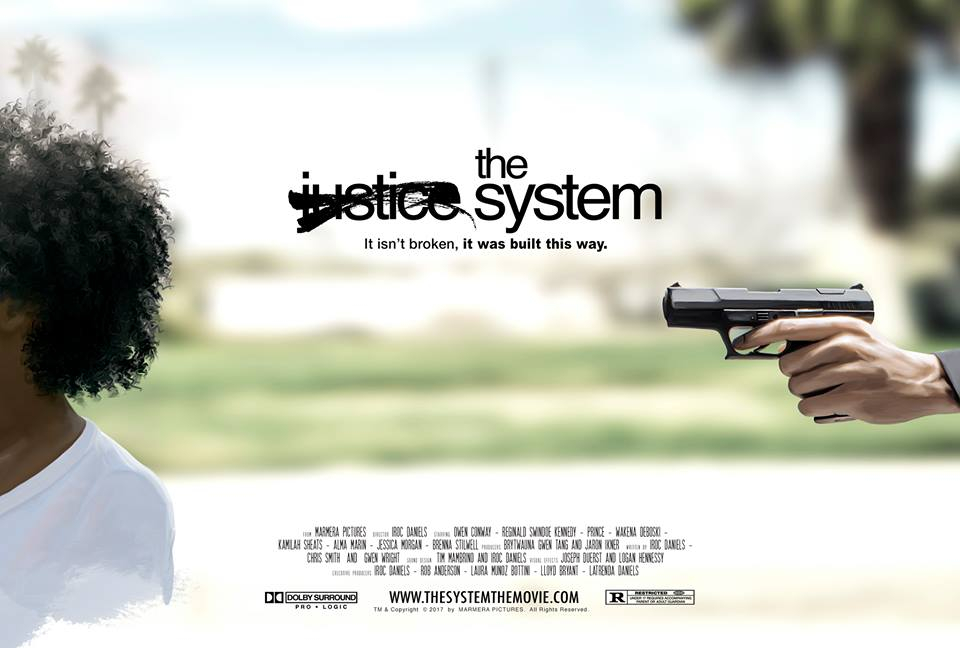 Iroc Daniels is an Arizona filmmaker who's creating conversation with his new movie, The System. The System is a movie that tackles the underbelly of racism, politics, and police brutality in America. The film follows an officer who shoots an unarmed African American deaf boy. The film also chronicles the aftermath of such an event.
On becoming a filmmaker:
"I was a rapper who owned a recording studio, and I mastered the art of working with Protools. I learned how to tweak my own vocals, and mix and master my own music because I had a hard time finding someone who would do it for me. Once the word got out, I ended up teaching audio for film, and editing at various colleges in Phoenix, Arizona. I also had the opportunity to shoot music videos for 2 Chainz, King Los, and more."
On writing The System:
"I went to Brooklyn three years ago while Spike Lee was having a 25-year anniversary celebration of Do The Right Thing. Because Do The Right Thing was such a politically-charged movie, it made me want to write a story that shows what happens behind the scenes of all of these senseless murders at the hands of law enforcement. People only see what goes on in the news so I wanted to show it from various perspectives, like the movie Crash."
On the messages within The System:
"The entire movie is broken down into systems. You have the belief system, and the justice system. In this movie, the cop's belief system is completely different because of the way he was raised, and the father of the young boy's belief system is also different because of his upbringing. The cop is also going through PTSD, which causes various issues in the movie as well. I tried to show the police officer as a human, instead of this image that people always attach to law enforcement. People act as if officers aren't human, so I wanted to show the flaws of his character, and the justice system in the movie."
On upcoming events surrounding the movie:
"The movie won't be released until next year because I plan on doing a film festival run. I'm doing my best to spread the word about this film through social media. One way I'm doing this, is by using the hash-tag #RIPNateJr. Nate Jr. Wesley is the fictional character in the movie that was killed, and every-time some is killed at the hands of law enforcement, we use a hash-tag to memorialize them (Trayvon Martin, Eric Gardner, Sandra Bland), so that's an element I wanted to utilize for the film. Also, the soundtrack for the film will be a father-son album that my son and I produced ourselves."
Check out the trailer for the movie, The System.