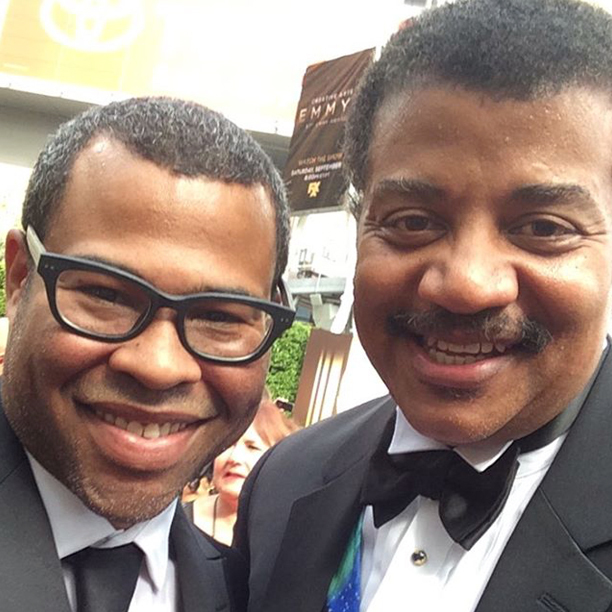 Jordan Peele, the rising Hollywood star after directing the box office blockbuster film Get Out, is hoping to repeat that success when he and iconic film director Spike Lee collaborate on the thriller Black Klansman.
The thriller is based on the true story of Ron Stallworth, a detective in Colorado Springs, Colorado, who answered an ad in the local paper in 1978 seeking new Klan members.
Stallworth was not only able to become a member but quickly rose up through the ranks, becoming head of the local chapter. He would pretend to be a White supremacist over the phone and in written correspondence and then send a White colleague in his place for in-person meetings, thus allowing Stallworth to get insider knowledge on the Klan's activities.
Because of his actions, he was able to sabotage cross burnings and other events.
In 2014, Stallworth published a book called Black Klansman in which he detailed his experiences. The film takes its title from the name of that book.
John David Washington, the son of Denzel Washington, is in talks to star in the film, with Peele set to produce and Lee set to direct.
Although the film seems incredibly timely given recent headlines, according to The Hollywood Reporter, Lee and Peele's production team have been working on it for two years and have been especially excited by the success of Get Out.
Get Out premiered at the Sundance Film Festival on Jan. 24, 2017, and was theatrically released in the United States on Feb. 24, 2017, by Universal Pictures. The film was acclaimed by critics and grossed $252 million worldwide against its $4.5 million budget.
In the film, after talking with his girlfriend on his cellphone, a man named Andre Hayworth is abducted by an unknown assailant while walking through a suburb late at night.
Months later, photographer Chris Washington and his girlfriend Rose Armitage take a trip to meet Rose's parents, neurosurgeon Dean and psychiatrist/hypnotherapist Missy, and her brother Jeremy. At the house, everyone tries to make Chris feel welcome, but he is disturbed by the odd behavior from the groundskeeper and housekeeper, Walter and Georgina. And this just represented the beginning of the craziness.