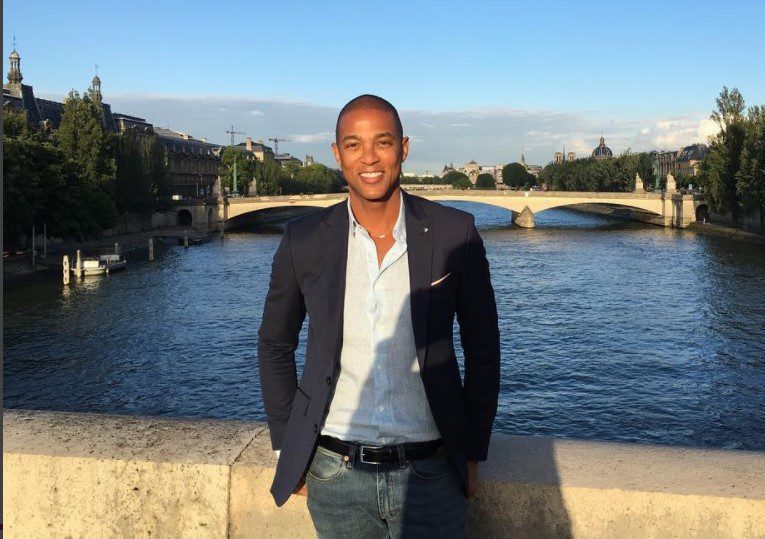 Although Don Lemon's conservative past has gotten him in the hot seat with many fans, the CNN news anchor drew praise this weekend when he commented on Donald Trump's negative remarks about ESPN host Jemele Hill and claimed that Trump needs to apologize to Barack Obama if Hill has to apologize to Trump.
As previously reported, Hill was in hot water with Trump and his supporters after she called Trump "a white supremacist who has largely surrounded himself w/ other white supremacists" in a few tweets about Trump's political success due to America's White supremacist culture.
Since her tweets hit the web, the Trump and the White House suggested that Hill needs to apologize and that she should be fired from "SportsCenter."
Well, Hill seems to have no plans on apologizing and fellow media star Lemon was recently asked about the controversy surrounding Trump and Hill and he explained that it's hypocritical to Trump to want an apology from Hill when Trump has yet to apologize for his hypercritical comments about Obama when he was in office.
"Well, put it this way. I think when the president worked for NBC (on the) 'The Apprentice' and he said that Barack Obama was not born here and he called Barack Obama racist, if he apologizes for that then maybe ESPN should apologize," Lemon said.
Considering how unapologetic and comfortable Trump has been in his support of White supremacy, it's doubtful that he could even fathom the idea that he was offensive in his critiques of Obama. An apology from Trump won't be forthcoming.
What are your thoughts, though? Should Hill and Trump apologize? Let us know what you think in the comments section below.