Ric Mathis, a visual storyteller and producer, made an appearance at the inaugural RIDE Conference in Atlanta. He held an interactive production workshop that aided many people interested in producing content. Known for his two-part documentary series, Black Friday, he was able to share what goes on behind the scenes and share his expertise with attendees.
Marketing mindset
Mathis' workshop was centered around the step-by-step process of creating visual content. He and his co-host, Kennedy Stewart, the voice of Black Friday 2, touched on how he produced his film, and gave attendees an overview of what to avoid when starting out as an independent producer. His overall goal was to provide them with knowledge of how to map out their story, how to film scenes, and what to do post-production while keeping a marketing mindset.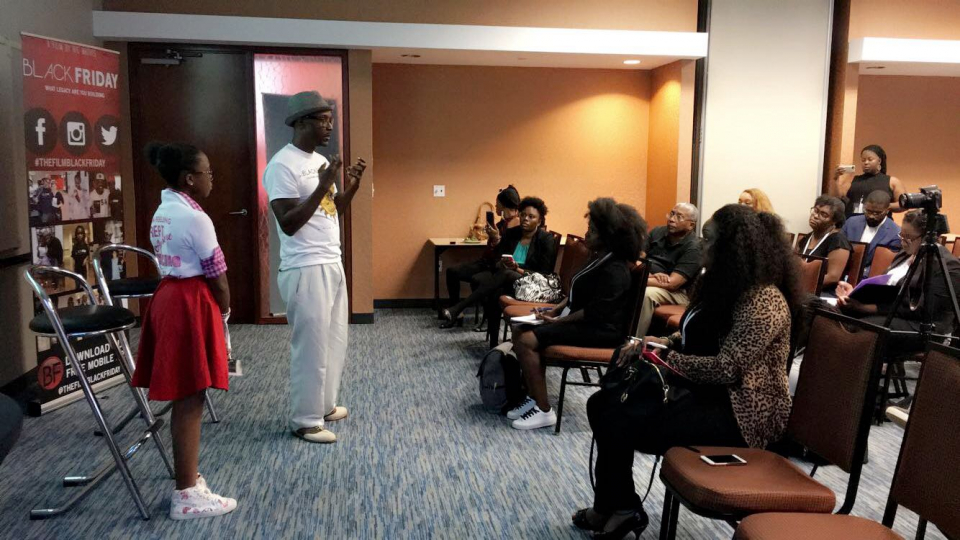 "Before you produce any content, always start with a marketing mind first. So, who's my target mindset for what I am trying to deliver? We will use Black Friday as an example. You want to think of the prototype. You want to think what the age of a person is, whether they are a male or female, the ethnicity of this person, and then you want to think of the details. Such as where they shop, where they eat, and where they spend [their] leisure [time]. Because those are the outlets you will use or your point of sale for the content you are producing," Mathis explained.
Production step-by-step
Mathis covered the entire process of production, from pre-production to post-production.
"With Black Friday 2, the ideal person I will reach is a 34-year -ld African American female [who] has been working in the corporate field, but [who] wants to do her own thing while leaving a legacy for her family. … You really want to know who your audience is. If you're producing for the wrong market, no matter how good your content, they are not going to relate to what you are saying. … People ask me why I named the film Black Friday, and I say because Black Friday comes around each year, which gives me a time to sell. Ultimately, when you are producing content you want to be thinking of the distribution of it," Mathis said.
RIDE Conference
The conference is being held at the Loudermilk Conference Center in Atlanta. Guests can expect to hear from more creators and innovators over the course of this weekend.
Visit ride.rollingout.com