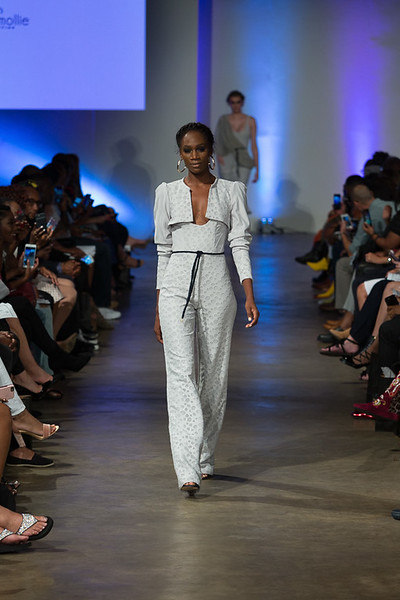 Atlanta Fashion Week kicked off with an opening night mixer held at W Atlanta-Buckhead this week, with sounds by DJ Grace Lamour, complimentary cocktails and tons of opportunity for up-and-coming models and fashion designers to network.
On Tuesday, Oct. 3, Fashion in Atlanta (FIA) hosted an appointment-only experience with fashion illustrator Stephanie Gentry. Guests enjoyed a personalized illustration that highlighted their personal style and a complimentary glass of champagne.
On day three, the Gathering Spot partnered with RAGTRADE ATLANTA to host Cultivate, an intimate meet and greet with RAGTRADE ATLANTA 2017's featured designers. Eventgoers viewed signature pieces from designers Kenya Freeman of Sylvia Mollie, Natt Taylor, Marsha Chin-Glover of NEWDE and Tracy Nicole of Tracy Nicole Clothing.
The Art Institute of Atlanta also showcased a special collection from their senior class. "Being able to speak with each designer personally was the highlight of my week," said designer Imani Aldridge. "They gave me so much inspiration to pursue my dreams in the fashion industry."
Notables in attendance included Katie Kern (founder, Fashion in Atlanta), Tracy Nicole (designer, Tracy Nicole Clothing), Kwasi (style influencer, owner of MODA404), Robert "Middleman" Flood (celebrity stylist, founder of Next Weekend Apparel), Damien Hall (bandmate of R&B group Guy), Lisa Pope (hairstylist and entrepreneur) and more.
For a look at some of this year's most showstopping looks to hit the runway at RAGTRADE ATLANTA Fashion Week, check out the gallery below.