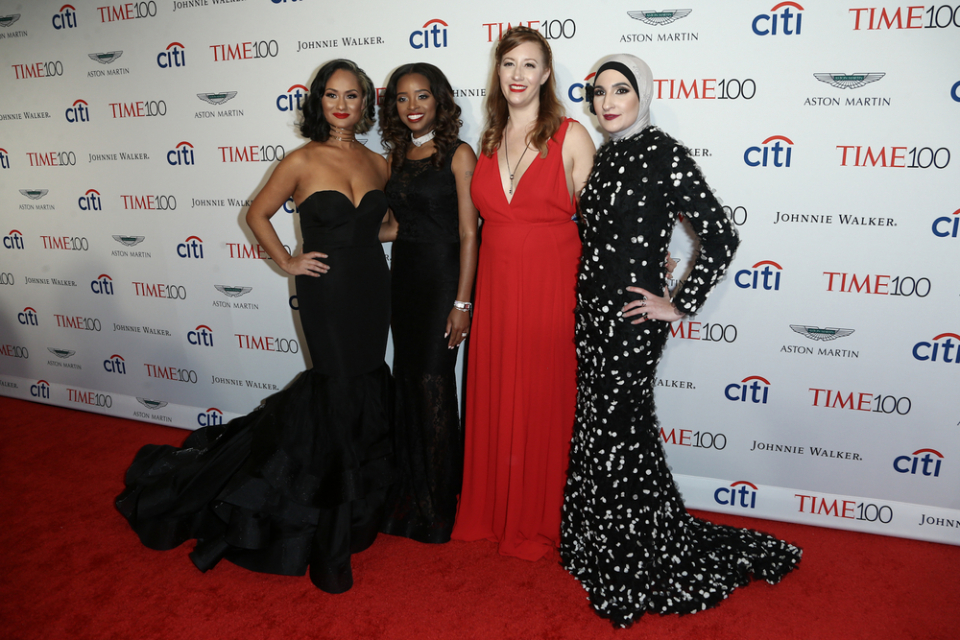 Women's March on Washington co-chair Tamika Mallory was removed from an American Airlines flight by the pilot on Sunday, October 15. The altercation was over a seat assignment. Mallory was leaving the 2017 REVOLT Music Conference held in Miami this weekend.
She told the NY Daily News, "It definitely was white male aggression. I was singled out, I was disrespected, and he was trying to intimidate me. I was discriminated against."
Mallory had changed her seat from a middle seat to an aisle seat at a kiosk. She arrived at the gate and learned she was placed back in a middle seat. When she inquired about the change, the gate agent was, "nasty" and "disrespectful," she said.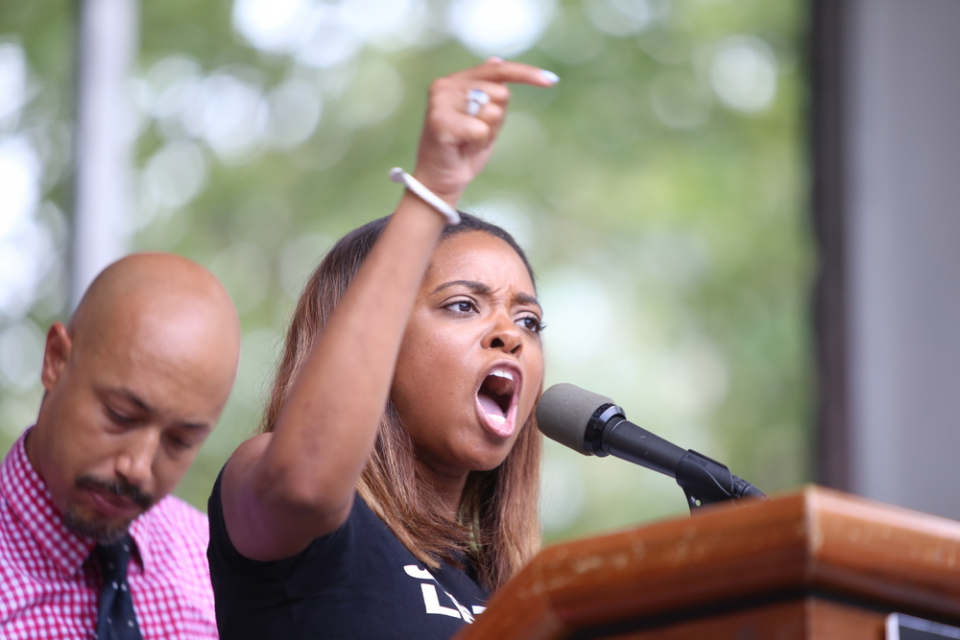 According to Mallory, the pilot interjected and said she was the one who was disrespectful: "Then he said to me, 'Can you get on this flight? Are you going to be a problem on this flight?' I said 'No, I'm not. Actually, I'm fine. But I will write my complaint down," Mallory said. "He looked at me and said, 'You're going to get yourself a one-way ticket off this plane.'"
Joshua Freed, spokesperson for American Airlines, said, "Our team does not tolerate discrimination of any kind. We take these allegations seriously, and we are in the process of reaching out to our colleagues in Miami, as well as Ms. Mallory, to obtain additional information on what transpired during the boarding process."
Mallory was on her way home to New York for her mentor Rev. Al Sharpton's daughter's wedding, which she missed.