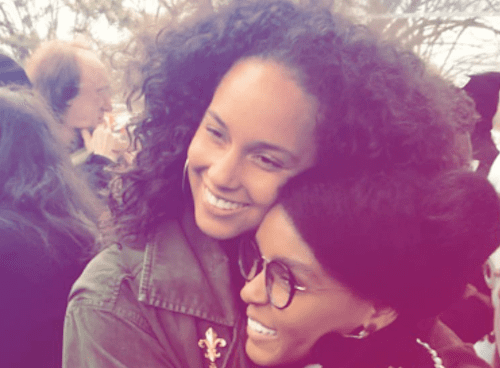 SOS! We are in the state of an emergency. We the people of the United States have just witnessed the swearing-in of our most prominent Symbol Of State who fosters divisiveness, incivility, misogyny, sexism and is the very example of the "imperialist white supremacist capitalist patriarchy" that bell hooks so edifyingly introduced us to.
Figuratively, the IWSCP has always been a force, a worldview, and to me it was the elephant in the room who ran our corporations and our courts as well as our country within hallowed halls and from behind closed doors – untouchable and unimaginable like the fabled illuminati. It's profoundly sad, our country has met the truest and tangible example of the imperialist white supremacist capitalist patriarchy with dangerous Twitter fingers. Trump tweeted that he was "honered" to serve as 45th president of the United States. Shortly after, he deleted it and reposted, nonetheless, he pressed "tweet" prematurely – an operative word – I will table that for a future feature.
IWSCP is not based on race, creed, or color but religion is at the center for the women, even Black women, whom he has had no problem demeaning and deriding throughout his campaign to occupy the highest office our land. Here, I speak their names: Evangelist Paula White, Christian singer Vickie Yohe, reality TV star Omarosa Manigault, Black Women 4 Trump.
But, I also speak the names of Sarah Sophie Flicker, Tamika Mallory, Carmen Perez and Linda Sarsour, the activists who organized the biggest one-day protest in U.S. history; and Teresa Shook, who originated the idea via Facebook.
The Women's March, headquartered in Washington, DC, attracted an estimated 2.9 million marchers on Saturday, January 21, 2017. Millions of Americans, men and women, took over the streets from coast to coast. One tweet that I found really summed up the day humorously well was posted by Jeremy Newberger (@jeremynewberger): "[email protected] just set the world record for the guy rejected by more women in a single day in the history of humanity."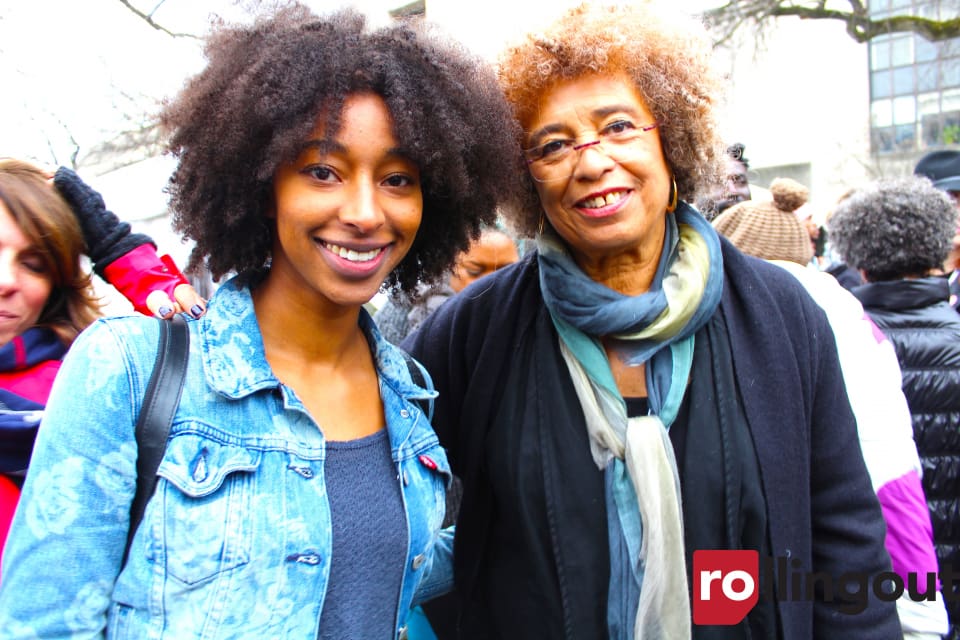 Truthfully, it was not an anti-Trump march. It has to be stated because he is so politically petty and likely believes he's the big swinging dick since his presidency is not only legitimate but constitutional. In spite of so many red flags including sexist comments he made about women and the release of an unforgettable video where he spoke about grabbing women 'by the p***y.'
The March was about more than that. It was an act of solidarity showcasing Americans of all generations and ethnicities who were raising their voices and banners for gender equality, healthcare for women and other issues threatened under Trump's presidency.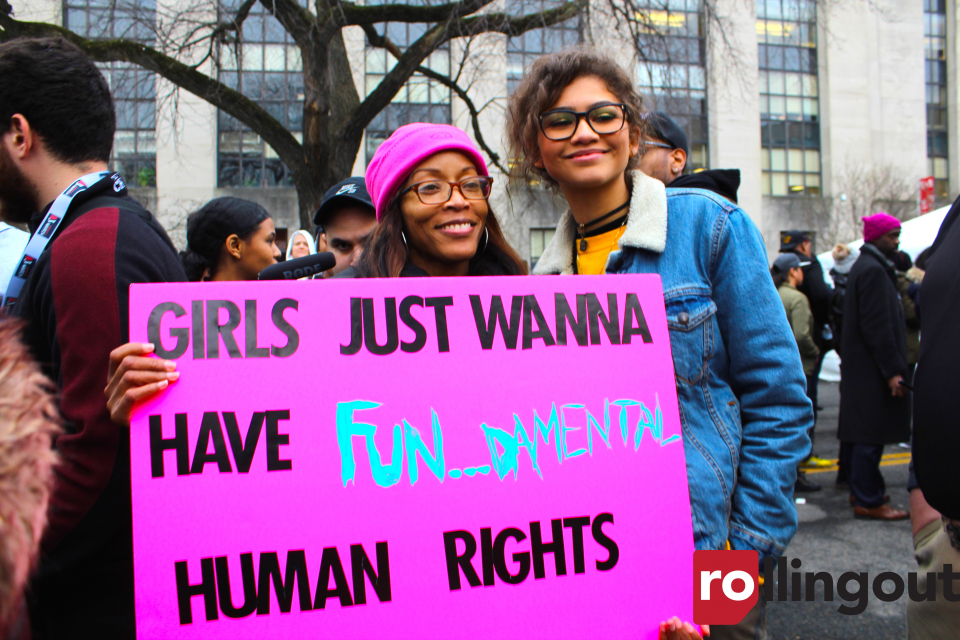 The Women's March on Washington featured guest speakers Janelle Monae, Alicia Keys, Angela Davis, Maxwell, Michaela Angela Davis, Zendaya, and Madonna to name a few. They are the names I am also proud to speak. These celebrities and influencers are not fair weather.
#NastyWomenRock. So in my Erika Jayne voice I command you to #PatThePuss.
According to PoliticsUSA, the attendance in different cities was:
Washington DC: 500,000
LA: 200,000-750,000
New York: 200,000-500,000
Chicago: 250,000
Boston: 250,000
Denver: 200,000
Oakland: 60,000
Madison: 100,000
Atlanta: 60,000
St. Paul: 60,000
Philadelphia: 50,000
Pittsburgh: 20,000
Nashville: 20,000
Women's March on Washington combats Donald Trump's sexist and racist views