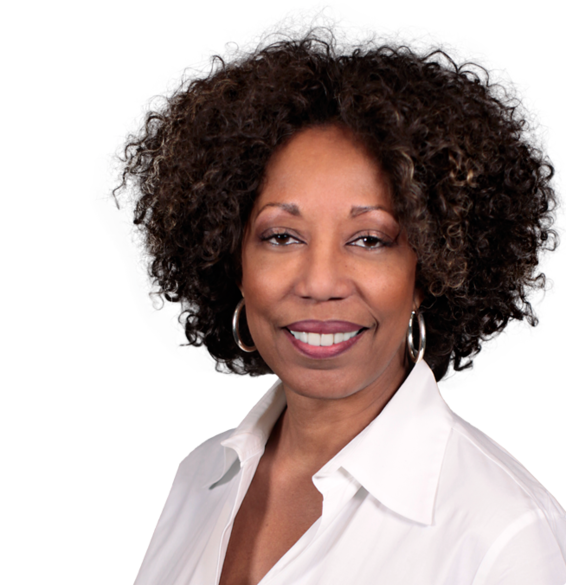 Tech companies have been under fire for their lack of diversity for quite some time. Earlier this year, Apple enlisted a seasoned employee to lead its diversity efforts. Arguably the most powerful Black woman in Silicon Valley, Denise Young Smith has worked at Apple since 1997 leading the talent and human resources division as its vice president of global talent and human resources.
Reporting directly to CEO Tim Cook, Young Smith has some work to do. A 2016 diversity report revealed Apple's global workforce is 68 percent male and 32 percent female, which in comparison to 2015 — 69 percent to 31 percent — is a move in the right direction, though minimal. Seventy-seven percent of the company's engineers were male, and 55 percent were White; women make up 23 percent. In the U.S., 56 percent of its employees are White, 19 percent are Asian, 12 percent are Hispanic and 9 percent are Black. Only 28 percent of managers are female, 7 percent are Hispanic and 3 percent of its managers are Black.
In her newly created role as vice president of inclusion and diversity, she leads a team responsible for improving Apple's diversity figures and ensuring the company's hiring practices and retention are open and inclusive.
Recently, at the One Young World Summit in Bogotá, Colombia, she enlightened the crowd saying, "I've been Black and a woman for a long time. I have been doing this work [and] I have been playing this role for a very long time."
When asked if recruiting Black women would be on her list of priorities, she replied, "I focus on everyone. Diversity is the human experience. I get a little bit frustrated when diversity or the term 'diversity' is tagged to the people of color, or the women, or the LGBT."
Here's what she added that has the tech community screaming foul, "There can be 12 White, blue-eyed, blonde men in a room and they're going to be diverse too because they're going to bring a different life experience and life perspective to the conversation." In short, she asserts diversity of thought is a thing.
Waymint! This line of thinking will maintain the status quo. Is this a step in the right direction, or a moonwalk backward?
Young Smith who has a master's in organizational management from Grambling State University has since written this letter of apology:
Colleagues,

I have always been proud to work for Apple in large part because of our steadfast commitment to creating an inclusive culture. We are also committed to having the most diverse workforce and our work in this area has never been more important. In fact, I have dedicated my twenty years at Apple to fostering and promoting opportunity and access for women, people of color and the underserved and unheard.

Last week, while attending a summit in Bogota, I made some comments as part of a conversation on the many factors that contribute to diversity and inclusion.

I regret the choice of words I used to make this point. I understand why some people took offense. My comments were not representative of how I think about diversity or how Apple sees it. For that, I'm sorry.

More importantly, I want to assure you Apple's view and our dedication to diversity has not changed.

Understanding that diversity includes women, people of color, LGBTQ people, and all underrepresented minorities is at the heart of our work to create an environment that is inclusive of everyone.

Our commitment at Apple to increasing racial and gender diversity is as strong as it's ever been. I'm proud of the progress we've made, but there is much work to be done. I'm continually reminded of the importance of talking about these issues and learning from each other.

Best,

Denise
Young Smith was handpicked by Apple founder Steve Jobs in her previous role as head of HR for just Apple's retail stores, during the early days of Apple's retail efforts. Prior, she served as senior director of human resources for worldwide operations and corporate employee relations at Apple from 1997 to 2000.