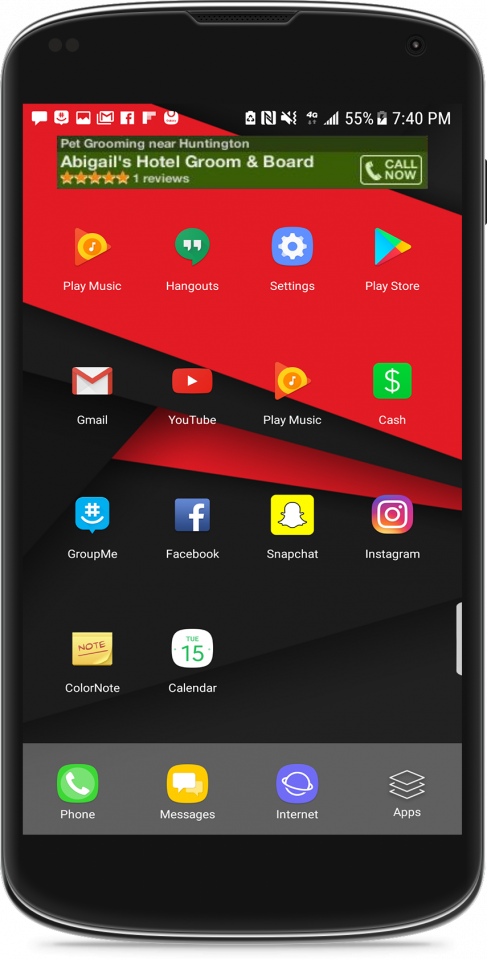 Clifford "T.I." Harris and Dallas Austin recently teamed up with Georgia Tech alums Vernell Woods and Dennis Campbell to create an amazing and brand-new, cutting-edge technology platform, Mulaah.
Mulaah is the first mobile system that helps the community by ultimately putting money back into the hands of the users that download and utilize the mobile application. Whether you're a college student, a parent on the go, or an entrepreneur, this application is for you.
Mulaah is an ad-powered mobile system that pays you each time that you see an ad. It is designed to help you make a little extra money every month from your mobile phone.
The two founders and graduates of Georgia Tech, Woods and Campbell, felt compelled to create a system that would ultimately assist their home communities and the city of Atlanta. Atlanta is vastly becoming the new technology hub within the United States. To create a massive impact, they sought to partner with two of Atlanta's most well-known and musically iconic stars to join their new tech movement.
"These young men are the future leaders in technology and I am excited to partner with them on this new platform," said T.I. "I believe Mulaah is an excellent way for advertisers to connect directly with the people, and the future to helping everyday Americans earn extra income. I'm excited to be a part of Mulaah's board and what the future holds."
Mulaah was ultimately designed to benefit the mobile user who uses their device on a daily basis. Mulaah believes that people should get paid every time they use their cellular phones.
"The average American near me receives just enough money to get by, but the businesses that we use daily make so much. I wanted to create a way to help the everyday person make more money and become business men and women on their own. But it needed to be simple and I wanted to start in Atlanta," said Woods.
Mulaah is currently by invitation only and will be releasing to the general market in the coming weeks. If you would like more information on Mulaah or to receive a special invitation, please visit the website at www.mulaah.com.
For mobile users seeking to make some effortless revenue off their phones, Mulaah is the indispensable app that puts money in your pocket without you having to do anything. Unlike the apps that show you ads and keep all the money, Mulaah simply shares it with you. The mobile system has partnered with some of the top advertisers, content distributors and digital survey companies to custom tailor our Dashboard experiences just for you and keep the 'Mulaah' rolling in.