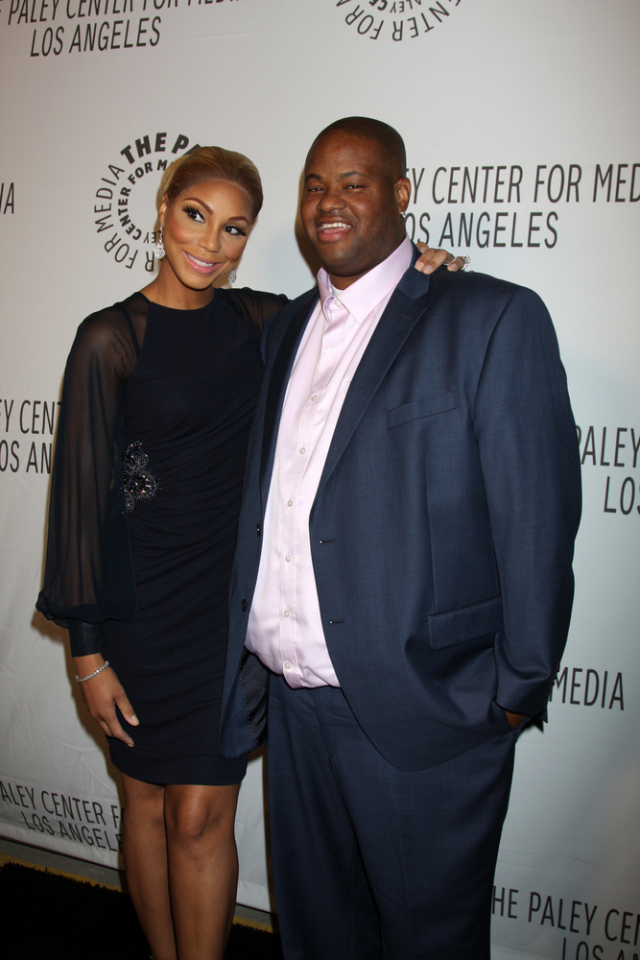 On the heels of her big sister's recently announced so-called nuptials between Toni Braxton and Bryan "Birdman" Williams, Tamar Braxton is facing a divorce. She filed for a divorce following an alleged domestic dispute at the Ritz Carlton In Atlanta on August 22, 2016 where Herbert, 44, reportedly bit Braxton's hand causing it to bleed.
Braxton, 40, filed for divorce on Tuesday, October 24 in L.A. County. The couple's California home is on the market.
The couple was married in 2008, they are approaching their ninth wedding anniversary.
On September 29, 2017, Braxton released her fifth and final album, Bluebird of Happiness. She announced she was retiring from music to protect her marriage. She told "Entertainment Tonight," "There are a lot of things that I want to do, and a lot of things that are in the works. There's a lot of things that are going on in my relationship and me being close to this music industry, and whatever I can do to eliminate all of the stress and problems off of my relationship, I would rather do that.
"My husband and I work very close together and it's really hard, you know? Not only do we work together, he is my baby daddy and, you know, we've been together forever. He's my best friend. It's a lot of things to discuss and argue about.
This is just my job," she said of singing. "When I go home, that's my home. I always want to keep my home a sanctuary and somewhere safe. Not just for me, but for my husband and my kid."
TMZ reported this past September that Herbert was sued by Sony to the tune of $3,738,515.93. He was hired by the record label to find new talent.
They have one son together, 4-year-old Logan Herbert.