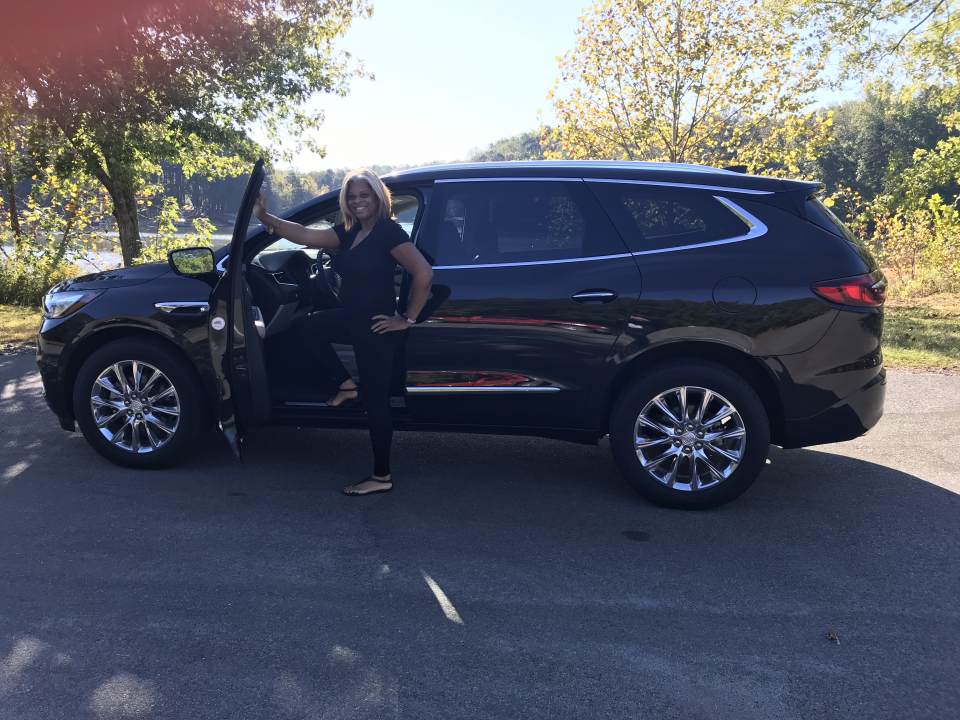 She'll be coming 'round that mountain here she comes. Yassss! Here this writer comes 'round in the all-new 2018 Buick Enclave Premium, grooving to some serious old school soul music playing on Sirius. Having just ventured on a semi-hike on the trail of one of Georgia's seven wonders and experiencing the breathtaking Tallulah Falls at Tallulah Gorge State Park, I grew more excited about the lunch menu and boat ride that await at Lake Burton.
Helen Emsley, executive director of Global Buick and GMC Design, says it best: "Every detail of the all-new Enclave is designed to feel premium, well-crafted and integrated." Designers got it right and it's definitely an anomaly for a three-row SUV to have the tow capacity of up to 5K pounds (it is more than enough to tow a typical 21-foot sport boat).
The Buick Avenir has swagger and style. As my drive partner and I navigated through the endless twists and turns along the southern tip of the scenic Blue Ridge Mountains in Northeast Georgia, through Rabun County, we didn't experience any motion sickness. The Avenir's premium suspension with continuously variable real-time damping provides a smooth, comfortable ride, with enhanced body control and handling in Sport mode.
Good 'ole sweet potato fries and sweet iced tea, lunch at The Chophouse at LaPrades was deelish!
After our tour of the beautiful lakefront homes along Lake Burton, we headed out to Highlands, North Carolina where our drive would conclude.
If you haven't had a chance to visit Highlands, I must whet your appetite. It's upscale with plenty of good shopping and eating. As we pulled up in high style in the Buck Avenir Premium (we switched automobiles with fellow members of the convoy at one of our last stops), we were in good company.
Available in three trim levels (Enclave, Essence and Premium), Buick's new Avenir luxury sub-brand seats seven. The 2018 Enclave is the seventh new Buick model introduced in less than two years. Available this fall, the Buick Avenir's base model price starts at $40,970.