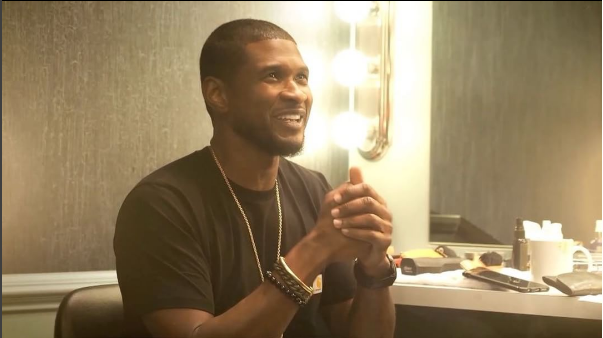 Usher may just get out of this herpes scandal unscathed.
That's because one of the women who filed a lawsuit against R&B singer Usher, accusing the "Confessions" crooner of giving them herpes, is now backtracking altogether, according to media reports.
Laura Helm is reportedly considering all her options right now, including whether to continue on with the $20M lawsuit, after she chose to toss aside her lawyer, Lisa West.
West reportedly filed a motion Thursday to withdraw from the case, saying she could no longer "effectively represent" her client. Helm's people countered that claim by saying Helm fired West from the case. 
Now to the issue at hand: TMZ was told Helm is now uncertain about continuing the legal battle with Usher at all. The singer's attorney has already filed a motion to dismiss the case, and Helm has until Nov. 5 to render her decision to continue or accept the dismissal.
Helm contradicted herself; in her lawsuit she said had unprotected sex with Usher and got herpes, but then during a phone conversation she said they always used condoms. 
The current herpes scandal exploded when Usher, whose birth name is Usher Raymond IV, 38, allegedly settled a $1M lawsuit with a woman whom he allegedly infected with genital herpes, RadarOnline initially reported.
The person who filed that lawsuit was allegedly celebrity stylist Maya Fox Davis, who just happened to be one of Tameka Foster's bridesmaids when she married the former "The Voice" judge. It seemed more than a coincidence that, during a cross-examination of the custody battle case in an Fulton County, Georgia, courtroom, Foster's lawyer accused the singer of infidelity with Davis — something Tameka Raymond had long suspected took place.
Afterward, when that inflammatory information came to light about Usher, several other women filed lawsuits against Usher, including Quantasia Sharpton. She was taking legal action against Usher for allegedly exposing her to the sexually transmitted disease, even though Sharpton admitted that she had not contracted it. Usher, according to her testimony during a press conference with the ambulance-chasing attorney Lisa Bloom, had picked her out of crowd during one of his concerts and subsequently had unprotected sex with Sharpton.