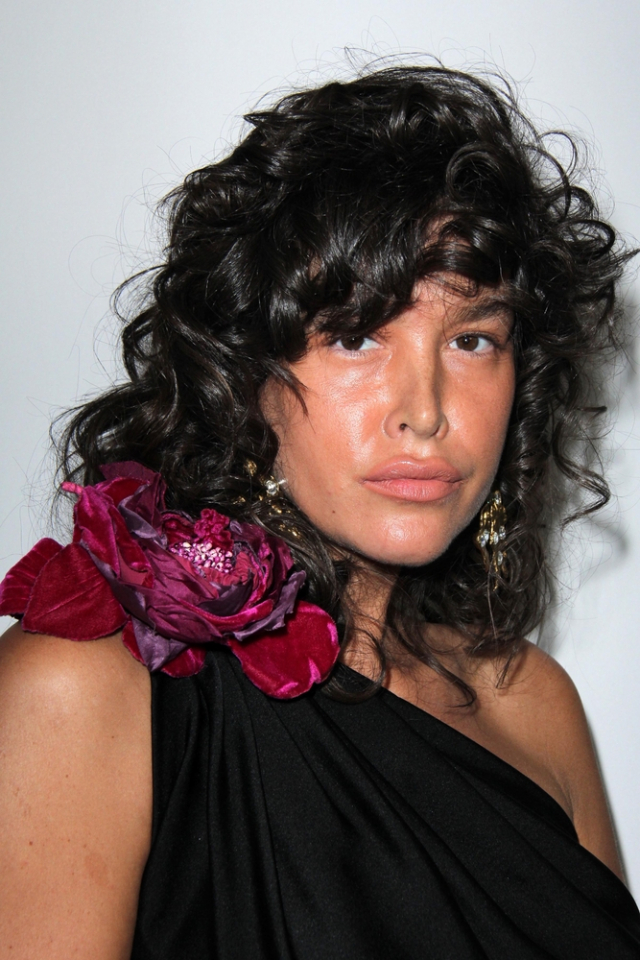 "If he is in New York, he will likely be arrested," says Aaron Filler, attorney for actress María de la Paz Elizabeth Sofía Adriana de la Huerta, known simply as Paz de la Huerta ("Boardwalk Empire"). Filler made this assertion on "Megyn Kelly TODAY" on Friday, Nov. 3, 2017, about Harvey Weinstein who is accused of raping his client. During her eponymous talk show, talk show host Megyn Kelly says it's hard to understand why a person who has 87 accusers is still free.
De la Huerta says that in October of 2010, Weinstein offered to give her a ride home to her New York City apartment, after a party, because the two lived in the same neighborhood. She tells CBS Weinstein raped her twice. During the first encounter in October, Weinstein allegedly lifted de la Huerta's skirt, pushed her on the bed and forced himself on her. The second attack allegedly happened on Dec. 23, 2010.
In her explosive interview with Vanity Fair, we learn Weinstein reportedly showed up in her building lobby when she was on her way home from a photo shoot. "He hushed me and said, 'Let's talk about this in your apartment. I was in no state. I was so terrified of him. I did say no, and when he was on top of me I said, 'I don't want to do this.' He kept humping me and it was disgusting. He's like a pig. He raped me."
Weinstein, 65, denies all allegations of non-consensual sex.
According to De la Huerta's bio on IMDB, "Paz de la Huerta was born and raised in SoHo, New York City, to a Spanish-born father and a Minneapolis-born mother. She has been acting since the age of 4, having trained at the SoHo Children's Acting Studio. Aside from acting, Paz is a skilled artist, designer, and writer who enjoys listening to punk rock music. She resides in Tribeca, New York, with her mother and sister."
The middle portion of her name Paz de la Huerta literally means "Peace of the Orchard" in Spanish.
She was once quoted as saying: "Women have said the most malicious, disgusting things about me. But I know that when somebody comments about you, good or bad, it is 99 percent of the time their projection of how they feel about themselves. Even my own sister treats me worse than somebody would treat a rat. She actually likes rats, so worse than that."
De la Huerta was tabloid fodder in 2012 when she was charged with assault, criminal possession of a weapon, attempted assault, and harassment after a fight where she punched and then smashed a glass on the leg of Samantha Swetra ("The Hills").
A judge overseeing the case sentenced her to a day of community service and 12 weeks of alcohol counseling.