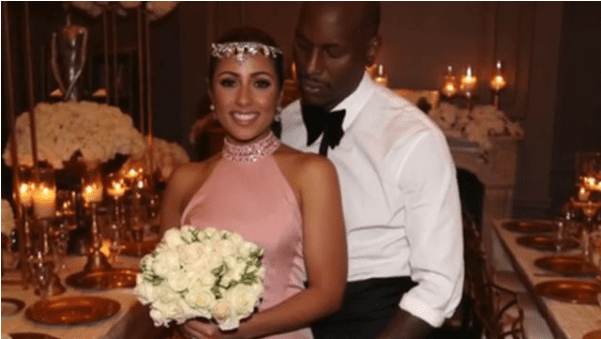 Tyrese Gibson can finally exhale. The Los Angeles county investigators dropped the case against the singer and actor after finding no evidence that he beat his daughter.
The Department of Child and Family Services has closed its investigation into the "Fast & Furious" and "Baby Boy" star after his ex-wife, Norma Gibson, claimed he severely abused their 10-year-old daughter, Shayla. LADCFS, in turn, will not file any criminal charges against the actor, E! News reported.
The allegations began amid Gibson's battle for a custody agreement and a permanent restraining order against Tyrese. In court documents, Gibson claimed on Aug. 19, Tyrese "went into a rage, pushed our daughter to the ground, pinned her face down, put his knees on her back, grabbed her hands with one arm and beat her with the other."
At the time, Gibson was granted legal and physical custody of Shayla as well as a temporary restraining order to keep the actor 100 yards away from both of them. 
In response, Tyrese told E! News:
"After nine years of working extremely hard to co-parent our child, I am disappointed to learn that the mother of my daughter has made gross and false accusations against my character in a shameful attempt to ruin our co-parenting efforts. There is nothing I love more in this world than my daughter and I would never do anything to harm her well-being or happiness. Co-parenting is tough and it's unfortunate when your partner tries to sabotage the situation with hurtful lies and irrational behavior."
In other news, Tyrese seems to have squashed the ongoing beef he had with Dwayne "The Rock" Johnson, the media reports. The Rock chose to film a spin-off of his Fast and Furious character, Hobbs, which delayed the debut of the next installment of the Fast franchise, thus enraging Tyrese because his opportunities to make money in the film industry pales in comparison to The Rock.
So it appears that, after being embroiled in tumult on several fronts, Tyrese has a lot more peace in his life. For now.